What Is KPO? How Is It Different From BPO?
The major reasons behind the outsourcing of business processes are reducing costs and maximizing efficiency. Outsourced solutions are now widely available to help both business process and knowledge process. While BPO and KPO are related to the business activities of an organization, both are not the same. While BPO refers to Business Processing Outsourcing, KPO is Knowledge Processing Outsourcing. Considered to be a subset of BPO, KPO services are more specialized and knowledge-based than BPO services.
Definition Of KPO – Its Origins And Value Proposition

Knowledge process outsourcing (KPO) can be defined as a set of services that are focused to perform the core functions related to business activities, which will increase the company's value. KPO processes involve knowledge related work that requires advanced analytical and technical skills.
KPO helps enterprises meet the customer's demand for high-quality services, provide operational efficiency and thus add strategic value to the products and services. KPO also enables companies to benefit from customized solutions – reduce design-to-market lead times; manage critical hardware efficiently; provide research on markets, competition, products and services; enhance organizational effectiveness in business administration; and help in dealing with rapidly evolving business scenarios. Legal process outsourcing services (LPO) are also a special type of KPO dealing with legal services. These services involve legal coding, E-Discovery services, E-Brief Hyperlink Services and Logical document determination.
According to India Brand Equity Foundation, companies outsourcing work to a KPO vendor can help save costs up to 32 per cent on revenues.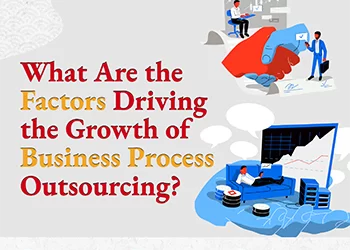 According to recent market reports, business process outsourcing companies (BPOs) are on the path of rapid growth, especially in the wake of the pandemic. Since the outbreak of the pandemic, many organizations are relying upon outsourcing companies mainly for front...
A wide range of KPO solutions are crucial to meet the requirements of diverse industry segments such as
Data Management, Search and Analytics
Learn More
In industries such as FMCG (Fast-moving Consumer Goods), telecom and banking services, information regarding the market, competition, products and services, and customers is crucialto assist clients in gaining a better understanding of their business issues and to develop effective solutions. Key data analytics services provided by KPO firms include customer analysis, supply chain analysis and retail analysis.
Banking, Securities and Insurance
Learn More
Research-related activities by the banking, securities and insurance sector fall under the preview of investment research. This research involves financial modeling, preparing the valuation of companies, stock process tracking, detailed company analysis and profiling, and more.
Remote Education and Publishing
Learn More
Remote education segment is mostly operated through subcontract, direct and retail services models. Outsourcing publishing and remote education work would help publishing houses, educational institutes, information aggregators, professional societies, government agencies, universities and corporations to save costs.
Market Research and Competitive Intelligence
Learn More
Market research services often begin with data collection and data cleaning. High-end research related works handled by KPO vendors include industrial and customer surveys, data analysis through statistical tools and techniques, report and presentation preparation, and more.
Learn More
Engineering Services Outsourcing (ESO) involves the outsourcing of activities ranging from design to production and maintenance. Diverse industrial sectors that benefit from ESO include automotive, aerospace, hi-tech/telecom, utilities and construction/industrial machinery. KPO firms often perform design works using computer-aided design(CAD) and advanced engineering methods.
BPO Vs. KPO – Key Differences
| | BPO | KPO |
| --- | --- | --- |
| Involves | Back office or front office operations - data entry, customer care, finance and accounting, transcription, website services, HR support and payroll processing | Knowledge based - market research, equity research, legal process management, medical content & services and education and publishing |
| About | Size and volume and efficiency | Depth of knowledge, experience and judgment |
| Services | Low-end | High-end |
| Employee qualification | Basic qualification with expertise in process | Skilled employees with expert knowledge |
| Based on | Rules | Judgment |
| Driven by | Volume | Insights |
| Relies on | Cost arbitrage | Knowledge arbitrage |
| Process | Pre-defined | Requires application and understanding of business |
| Complexity | Less complex | Highly complex |
| Coordination | Low | High |
Unlike BPO companies, a KPO company must understand the client's knowledge-based requirements in depth. Workers must have in-depth knowledge, domain expertise, judgment and interpretation power, as their work involves decision-making on specific issues.
Comparison Between Different Industry Segments

Evalueserve, a global provider of research, analytics and data management services has given a clear comparison between KPO and BPO industry segments.
With the increase in demand for outsourcing services, businesses must be aware of the benefits of outsourcing. Outsourcing business back office, front office and knowledge related processes will provide diverse benefits for businesses such as:
Save costs
With outsourced solutions, cost reduction is possible, as the partnering company takes effort to meet through process improvements with reengineering, and with the use of latest technologies that reduce and bring administrative and other costs under control. Companies can also save on staffing and training.
Focus on core business functions
Businesses can save their team's valuable time to improve productivity by focusing on their core processes and customer care. Ultimately, the company can enjoy improved customer satisfaction and increased profits.
Better results in non-core areas
Professional BPO/KPO firms are specialized in their areas and they are experts in handling all the non-core functions like data entry, billing, data analytics or accounting in a far better way. They aim at delivering cutting-edge breakthroughs to clients.
Improve operational efficiency
By outsourcing processes, specialists will be handling all the processes and tasks, saving time, improving accuracy, and increasing work productivity. Manual data entry and storage will also be replaced.
Innovative technology at low cost
Investing in new technology will be quite costly as well as risky. Outsourcing companies which update their technological solutions will help organizations keep pace with the latest innovations and solutions.
JUAN REYES

Digital Brand Manager - SEO, SEM, and Applications

Jessica Schwartz

Solutions Manager - Business Process Optimization Division

Amber Darst

Solutions Manager - Practice and Revenue Cycle Management: Healthcare Division

Meghann Drella

CPC: Senior Solutions Manager - Practice and Revenue Cycle Management, Healthcare Division

Natalie Tornese

CPC: Director of Revenue Cycle Management - Healthcare Division

Jan Merrifield

Senior Solutions Manager - Transcription, Medical Record Review, Data Conversion

Julie Clements

Vice President of Operations - St. Paul, Minnesota

Loralee Kapp

Solutions Manager - Practice and Revenue Cycle Management - Healthcare Division
The KPO sector is expected to grow from $ 12 billion to $ 1.1 trillion in 2020. Several other reports also highlight the increasing demand of KPO services. According to the analysis from Market Insights Reports, the Knowledge Process Outsourcing (KPO) market is expected to achieve phenomenal growth by 2025. The key players mentioned in the report include Accenture, EXL Services, Genpact, McKinsey and Company, Moody's Investors Service, Mphasis, RR Donnelley & Sons Company, Wipro Limited and HCL.
By type, the products can be split into Analytics & Market Research, Engineering & Design, Financial Process Outsourcing, Legal Process Outsourcing, Publishing Outsourcing, Research & Development Outsourcing and Others. By application, the market can be divided into BFSI, Healthcare, IT & Telecom, Manufacturing, Pharmaceutical, Retail and others. Based on region, the report is segmented in to United States, Europe, China, Japan, Southeast Asia, India and Central & South America.
Over The Years BPO May Merge Into KPO
Each industry faces its own challenges. In the KPO industry, the primary challenge is acquiring and retaining professionals in the fields of business, finance, management, law, engineering and medicine. Security risks can also impact KPO in a negative way. KPO companies may have to deal with structured as well as non-structured data from organizations. It is crucial for such companies to have stringent data security measures to prevent any loss of data. As KPO is an extended version of BPO, over time with the expansion of KPO, there are higher chances for BPO to lose its existence. In the near future, many business process outsourcing companies will also be providing KPO services to help any business meet all their requirements quickly and efficiently.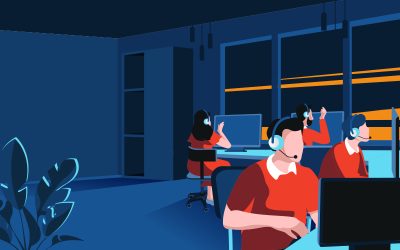 Outsourcing, a business strategy which originated in the 1960s, is widely used by a wide range of industries. Outsourcing...
read more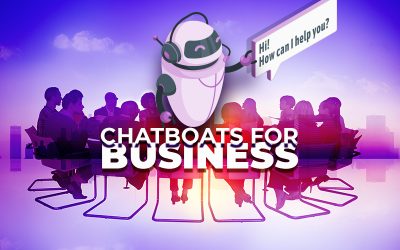 Regarded as one of the biggest buzzwords in the world of business - digital transformation is all about implementing new...
read more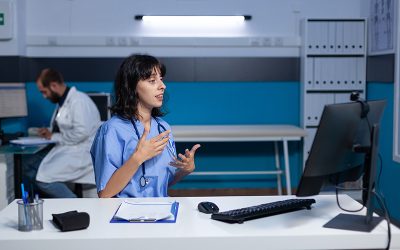 Other than patient care, there are many things that medical practices have to focus on such as - managing patient files and...
read more