The key reasons for outsourcing of business processes are to reduce costs and maximize efficiency.
Outsourced solutions
are now widely available to help both business processes and knowledge processes. While BPO and KPO are related to the business activities of an organization, they are different services.
BPO refers to Business Processing Outsourcing and KPO is Knowledge Processing Outsourcing. BPO primarily focuses on reducing costs, and KPO focuses on providing knowledge-based services, such as data analytics and information technology, to support core business functions. Considered as a subset of BPO, KPO services are more specialized and knowledge-based than BPO services.
KPO services require specialized knowledge and skills, which are not readily available within the organization. Outsourcing KPO tasks to a BPO company can be particularly beneficial for small businesses as it will enable them to access specialized services and expertise without having to invest in costly infrastructure and resources.
Definition Of KPO – Its Origins And Value Proposition
Knowledge process outsourcing (KPO) refers to the outsourcing of processes such as research and development, data analysis, engineering services, healthcare services (e.g., medical coding and writing), and human resources to service providers specialized in these areas. Legal process outsourcing services (LPO) are also a special type of KPO dealing with legal services. These services include legal coding, ediscovery services, e-brief hyperlink services and logical document determination.
KPO processes involve work that requires advanced analytical and technical skills. KPO enables companies to – fill the gap or need for skilled employees in a particular field, reduce design-to-market lead times, manage critical hardware efficiently, obtain research on markets, competition, products and services, enhance organizational efficiency, and nimbly deal with rapidly evolving business scenarios.
KPO helps enterprises meet customer demand for high-quality services, drive operational efficiency, and add value to their products and services.
A wide range of KPO solutions are crucial to meet the requirements of diverse industry segments such as
Data Management, Search and Analytics
Learn More
In industries such as FMCG (Fast-moving Consumer Goods), telecom and banking services, information regarding the market, competition, products and services, and customers is crucialto assist clients in gaining a better understanding of their business issues and to develop effective solutions. Key data analytics services provided by KPO firms include customer analysis, supply chain analysis and retail analysis.
Banking, Securities and Insurance
Learn More
Research-related activities by the banking, securities and insurance sector fall under the preview of investment research. This research involves financial modeling, preparing the valuation of companies, stock process tracking, detailed company analysis and profiling, and more.
Remote Education and Publishing
Learn More
Remote education segment is mostly operated through subcontract, direct and retail services models. Outsourcing publishing and remote education work would help publishing houses, educational institutes, information aggregators, professional societies, government agencies, universities and corporations to save costs.
Market Research and Competitive Intelligence
Learn More
Market research services often begin with data collection and data cleaning. High-end research related works handled by KPO vendors include industrial and customer surveys, data analysis through statistical tools and techniques, report and presentation preparation, and more.
Learn More
Engineering Services Outsourcing (ESO) involves the outsourcing of activities ranging from design to production and maintenance. Diverse industrial sectors that benefit from ESO include automotive, aerospace, hi-tech/telecom, utilities and construction/industrial machinery. KPO firms often perform design works using computer-aided design(CAD) and advanced engineering methods.
BPO or business process outsourcing involves outsourcing non-core business functions to specialized BPO vendors who can perform these functions at a lower cost and with greater efficiency. BPO services can include customer service, call center operations, human resources, and front-office functions. By outsourcing their non-core functions, businesses can focus on their core business functions and achieve greater efficiency.
While offshore outsourcing is a type of BPO where the work is outsourced to vendors in countries with lower labor costs, nearshore outsourcing involves outsourcing to vendors in nearby countries, typically with similar cultures and languages, to reduce communication and cultural barriers.
BPO vs. KPO – Key Differences
| | BPO | KPO |
| --- | --- | --- |
| Involves | Back office or front office operations - data entry, customer care, finance and accounting, transcription, website services, HR support and payroll processing | Knowledge based - market research, equity research, legal process management, medical content & services and education and publishing |
| About | Size and volume and efficiency | Depth of knowledge, experience and judgment |
| Services | Low-end | High-end |
| Employee qualification | Basic qualification with expertise in process | Skilled employees with expert knowledge |
| Based on | Rules | Judgment |
| Driven by | Volume | Insights |
| Relies on | Cost arbitrage | Knowledge arbitrage |
| Process | Pre-defined | Requires application and understanding of business |
| Complexity | Less complex | Highly complex |
| Coordination | Low | High |
Unlike a BPO company, a KPO company needs to understand the client's knowledge-based requirements in depth and deliver customized solutions. KPO workers must have in-depth knowledge, domain expertise, and judgment and interpretation power as their work involves decision-making on specific issues.
Outsourcing business back office, front office and knowledge related processes provide many benefits for businesses:
Cost savings
With outsourced solutions, cost reduction is possible, as the partnering company takes effort to meet through process improvements with reengineering, and with the use of latest technologies that reduce and bring administrative and other costs under control. Companies can also save on staffing and training.
Focus on core business functions
Businesses can save their team's valuable time to improve productivity by focusing on their core processes and customer care. Ultimately, the company can enjoy improved customer satisfaction and increased profits.
Better results in non-core areas
Professional BPO/KPO firms are specialized in their areas and they are experts in handling all the non-core functions like data entry, billing, data analytics or accounting in a far better way. They aim at delivering cutting-edge breakthroughs to clients.
Improve operational efficiency
By outsourcing processes, specialists will be handling all the processes and tasks, saving time, improving accuracy, and increasing work productivity. Manual data entry and storage will also be replaced.
Innovative technology at low cost
Investing in new technology will be quite costly as well as risky. Outsourcing companies which update their technological solutions will help organizations keep pace with the latest innovations and solutions.
Overall, BPO and KPO can provide significant benefits for businesses looking to reduce costs and improve their operations.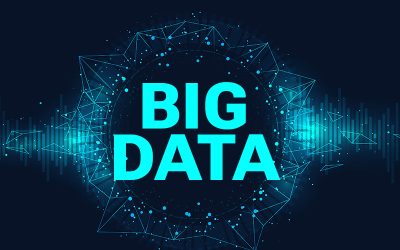 In our data-driven world, big data has become an omnipresent and transformative force that is impacting virtually every...