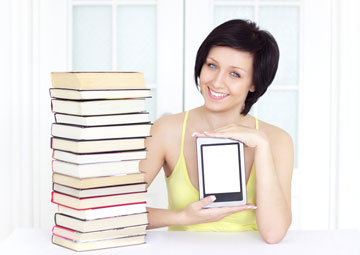 The popularity of the internet and the myriad technologies of today have ensured the wide reach and success of eBooks. It holds the ultimate promise for self publishing your work worldwide. With the help of data conversion services attractive eBooks can be generated. EBooks are an excellent way to increase leads and help prospects make their purchase decisions. Many businesses have been using eBooks that can be downloaded by consumers and equip them with more detailed information that makes purchase decisions easier.
A Great Promotional Tool
EBook is an ideal option if you want to convey something that is straightforward and in concise format, so that readers are quickly able to understand the information. EBooks also allow you to break down the information into smaller parts for better and clearer understanding. Having good eBooks is not enough; you must know how to market them effectively.
5 Tips for Effective eBook Promotion
Following are 5 tips to successfully market your eBooks to your target audience:
Creating relevant or supporting content is important for promoting eBooks and keyword optimized blogs are the ideal way to start. Make sure that you include relevant keywords that have high search volume. Also include call to action option encouraging people to visit your pages and download your content.
Develop a quality landing page that is appealing to the audience. Create attractive and focused headlines and use A/B test to check each element on the page. There are various free blogs that give guidelines to develop a quality landing page.
Once your eBook is ready for launch, use various channels to promote it. Social media platforms like Twitter, Facebook and LinkedIn are the right places to find your target audience. Paid promotions or social promotions can drive more traffic to your landing page and lead to eBook downloads.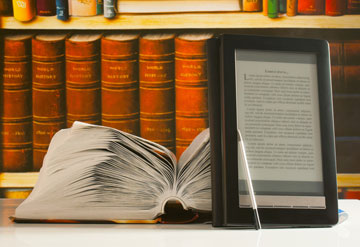 Considering guest posting is a good option for promoting your eBook. Summarize a chapter of your book and try to publish it on relevant industry publications to attract more prospective audiences. Even people who may not agree to your views tend to download your eBook to find out what you are saying.
Your eBook should be placed in a visible manner on your website and be easily accessible. Make sure that it is not hidden away in some corner and also place your download buttons at the right places. This makes it easy for your users to access it.
Utilize eBook Conversion Services for the Best Results
eBooks are great promotional tools for businesses and you can make them available quickly at a low cost investment. At the same time, you can hope for a larger revenue return as well. Now, the use of smartphones and e-readers are increasing drastically. This offers additional opportunity for eBooks to grow. Providers of eBook conversion services can help with your eBook projects and provide customized service in keeping with your requirements. Services include Mobi conversion, ePub conversion and Kindle conversion among others.