Most industry sectors have already undergone digital transformation, but the healthcare industry has been very slow to adopt digital technologies. But today, healthcare organizations realize the significance of digital data to make better decisions, stay competitive and provide consistent quality of care. Digital transformation refers to the wide range of technology and automation that makes medical data entry easier, ensures better connectivity with all stakeholders, and advanced data driven innovations.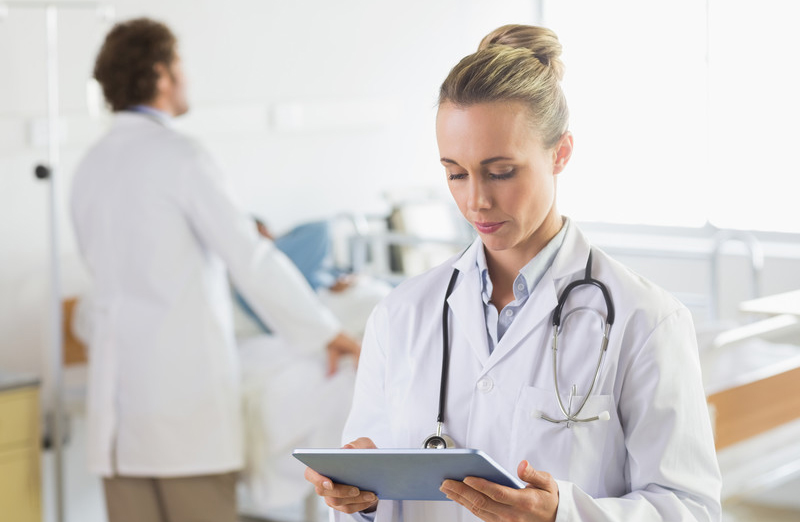 A recent study by the SAP Center for Business Insight conducted along with Oxford Economics found that healthcare organizations believe that digital transformation will bring constructive changes such as lower costs and improved patient outcomes. The survey was done based on 400 global C-level healthcare executives. Some significant survey results, as highlighted in an article on www.digitalistmag.com are as follows.
Digitalization has become a core business goal for healthcare organizations: According to the survey, investment in digital business initiatives will increase during the next two years. 63% of companies said their digital transformation efforts allow them to compete more effectively with large companies. For 60% of companies, digital transformation is a core business goal.
Digital transition is critical to survival in the industry: Healthcare executives realize that digital transformation is vital and is a major deciding factor when it comes to the success of their organizations. 61% of companies surveyed believe that digital transformation is critically important to their survival. In the next 2 years, that will increase to 76% and in five years to 86%.
Investments in technology are on the rise: 82% of the organizations surveyed say that their greatest competitive advantage in the digital economy will come from the use of the latest technology, and expect to see more value coming from their existing investments. More investment is expected in Big Data and analytics, mobile, and cloud as well as IoT, machine learning/AI, and virtual reality. With connected digital networks, investment is bound to increase in security implementation. All investments in technologies are aimed at improving patient care.
Digital transformation is indispensable for the shift to value-based care: Digital advancements are helping organizations improve their reputation and visibility in their communities. Technology investments are expected to provide value in customer satisfaction and engagement and innovation.
Mexico Undergoes Digitization to Ensure Better Healthcare Outcomes
Mexico is a highly populated country that has many health issues such as obesity, diabetes, heart problems etc. They also face lower life expectancy across the OECD (Organisation for Economic Co-operation and Development). Recently, the Digital Health Forum Mexico (DHFM) was conducted in Mexico and it was the first ever event of its kind that showed a strong commitment to transform Mexico's healthcare system into digital format with the help of advanced technologies. DHFM provided a platform for scientists, digital health experts, entrepreneurs and government officials to raise their opinions and support innovation to implementation. The main objective of this discussion was to find the best strategies to incorporate technology into the public sector so that Mexicans have access to better quality healthcare service. However, they have to determine how technology can bring innovative solutions.
An important government official, Julio SanchezyTepoz, general commissioner of the Federal Office for Protection against Sanitary Risks (COFEPRIS), the regulatory body for health technology, said that the office is already working towards effective ways to new digital and medical devices that are safe for both public and private needs. The medical education sectoris also contributing towards digitizing Mexico's healthcare system. He also said that they have developed legal and regulatory framework for medical devices. It would provide better use of financial resources and make Mexico's digital transformation easier.
German FarjardoDolci, dean of the faculty of Medicine at the National Autonomous University of Mexico said that the university would train the best physicians and specialists in the country allowing them to focus on new technology as tools inclinical practice and education. Mexico depends on universities that provide them with skilled doctors and researchers and at the same time they focus on faculty programs to incorporate leading education and medical technologies. According to Hector Valle, Founding Partner of INNOVASALUD and one of the organizers of the DHFM, healthcare in Mexico should be Predictive, Preventive, Participant, and Personalized. Mexicofaces many challenges in healthcare. From simple access to advanced options for superior interventions, technology will be a part of it. Many sectors like government, education and even the private sector are joining hands to transform Mexico's healthcare system.
Increasing Investments in Digital Initiatives in the US Healthcare Sector
According to a new survey of 2,455 consumers and 347 healthcare executives from Ernst & Young LLP, 91 percent of healthcare organizations have plans to begin digital initiatives in the next year to provide better patient care. For 51 percent of healthcare organizations, use of data analytics is the top initiative followed by capturing of patient experience (47 percent), competitive benchmarking (46 percent) and patient experience (45 percent).
70 percent of healthcare providers said that they are implementing digital health tools to improve patient experience, followed by 50 percent of healthcare providers who believe that it will improve clinical outcomes and customer relationship. But healthcare organizations face some road blocks such as insufficient funding (46%), fear of the unknown (35 %), and lack of internal expertise (29%). According to Ernst& Young US health deputy leader Carole Faig, "In a consumer centric health ecosystem of the future, improving patient experience is critical".
In their digital transformation, healthcare organizations would find data cleansing services very useful. A reliable medical data entry company would ensure availability of accurate and reliable data that is so important for constructive interaction among the different stakeholders. Error-free data is the prime necessity in improving the quality of patient care and ensuring positive healthcare outcomes.