Can you scan office documents with your android phone? Yes, you can! In fact, transition to a paperless office is no longer difficult these days, if you own a smartphone. Scanning and converting digital or handwritten documents into suitable electronic formats – such PDFs, jpg, doc or any other – is now easy with the camera on your smartphone – as it can outperform most typical desktop scanners in the market – and best android document scanning apps. People don't have to rely on an Internet Cafe every single time to scan something or invest your hard-earned money in buying a document scanner. The scanning apps that are available in android phones can literally scan all your documents at home for absolutely free and comfortably. Moreover, scanning documents through smartphone allows to digitally archive files with ease and it is a faster process than using a desktop scanner. However, for bulk scanning and conversion, rely on an experienced document scanning company that uses advanced technologies and software to perform the scanning process faster and provide the documents in the preferred digital formats.
Android scanner apps come with many advantages. You can access documents from the cloud, enjoy powerful editing features, and some apps are provided with OCR or Optical Character Recognition support.
Let's take a look at the best 4 free scanner apps for Android smartphones with their Google Play Store Rating: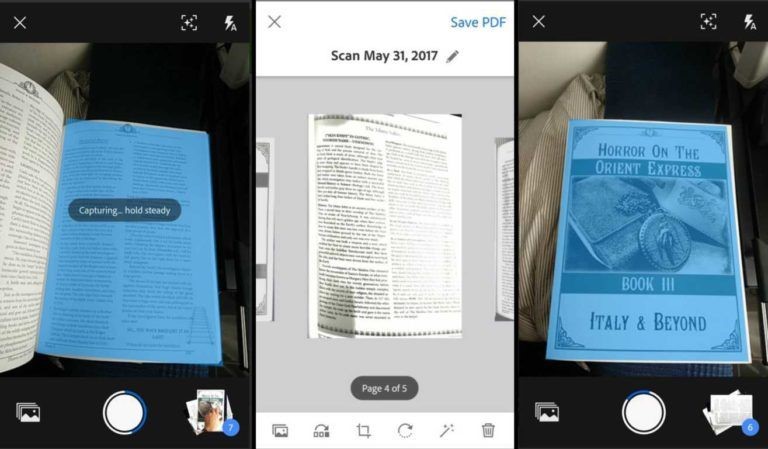 With a whooping download of over 10 Million on the play store, Adobe Scan is an innovative Android application that is packed with an individual preset for a different document form – be it a whiteboard, business card, form or a plain document – that comes entirely free with no ads.
Just let the app know about the type of document that you are going to scan; the rest will be done for you by the app itself. It comes with tons of features and one of the major features is that it is equipped with Optical Scanning Recognition (OCR). It lets you detect and extract the text from your scans and comes handy while scanning documents like business cards that contain important data.
Another great feature is that the scanned data though this app can be directly saved to Adobe's cloud storage and accessed from anywhere in the world. You can also erase unwanted elements from your scanned document with this app.
Google Play Store Rating: 4.7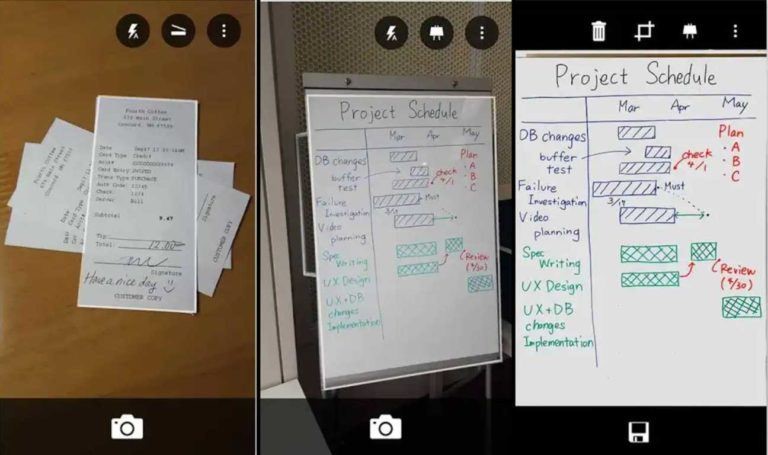 Developed by Microsoft, Office Lens is another free Android scanner that helps to scan documents and whiteboard images. It can convert the scanned images into PDF, Word, or PowerPoint files. Being one of the most adored android scanning applications with over 10 Million download count on the Play Store, it is similar to Adobe Scan because it is also ad-free and does not contain any in-app purchases.
Relevant for both business and school purposes, the app is quick and easy to operate. It allows you to save your files to OneNote, OneDrive, or to your local storage.
Along with English, Office Lens also works in German, Spanish, and Simplified Chinese.
Google Play Store Rating: 4.7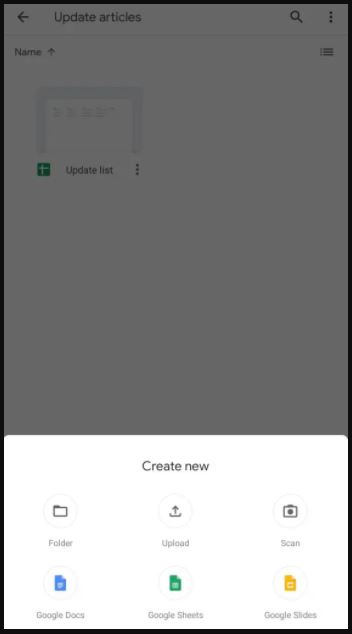 With over 5 billion app installs, Google Drive app for Android has an inbuilt option to scan documents. To locate the scan option in Google Drive, follow these steps:
Find the '+' button in the bottom right corner
Tap on it
A dropdown box will appear with new options, including the 'Scan' option.
To make this Google scanner feature work, you'll need to grant camera permission. This tool directly saves documents in the Drive.
Even though this inbuilt scanning tool doesn't have features as the other Android scanner apps on this list, it's worth to give it a try because there's no need to install any extra app if you already have the Drive app installed on your Android smartphone. Moreover, those who rarely use Android scanner apps and don't want a dedicated one to fill up their phone storage, can consider scanning documents with this free android scanner app. Features available in Google Drive scan tool include basic crop and adjustment features for the document, color change options, image quality selector, and so on.
Google Play Store Rating: 4.3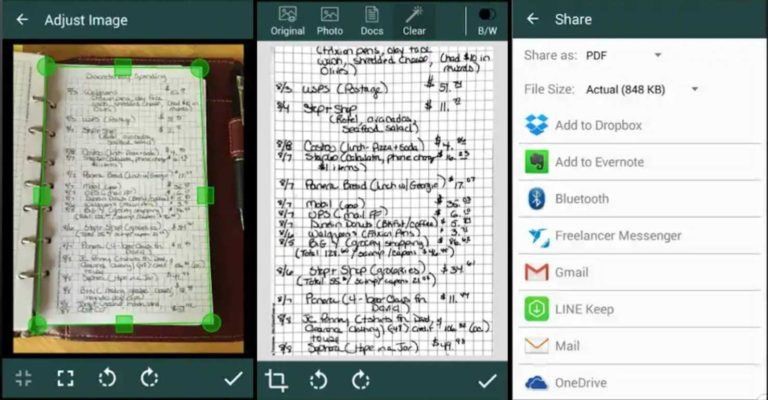 Image sources
With over 5 million installs, Clear Scan – yet another decent scanner application on the Play Store – quickly scans any documents or images from your phone. This decent application with a minimalistic user interface can scan multiple documents, comes with OCR feature and exporting options, and can convert your scanned documents and images to PDF or JPEG format. Even though this excellent scanner app for Android is lightweight and simple, it offers fast processing, making it very productive.
The scanned images are saved to the gallery; this free scanner android app also offers various professional editing features and can print the scanned documents by using Cloud Print.
Google Play Store Rating: 4.7
Depending on your usage or the size and amount of documents you need to scan and convert, you can choose the right scanner app for your android. Or rely on an experienced document scanning company that not only scans your documents but also provides excellent document conversion services to transform bulk documents into the desired format, making the data easy to access, store and manage.