Reading is an enjoyable activity for many people. It not only develops our minds, but also gives us valuable knowledge and lessons while keeping our minds active. It helps increase mental stimulation, reduce stress, improve memory as well as focus and concentration, ensure better writing skills, gain more knowledge, strengthen analytical thinking skills, increase your vocabulary, and bring about immense inner peace and tranquility. Due to development of technology and the rise in the digital reading culture, many people are now switching to e-books.statista (The Statistics Portal) report predicts that revenues from e-book sales in the United States alone will increase by more than four billion U.S. dollars, reaching nearly 8.7 billion by the end of 2018. E-books offer many benefits over traditional print books. They are environment friendly, portable, require less space, allow you to customize font size and style, enable you to read from anywhere and anytime – even in the dark. Thus, everyone including first-time authors to world-renowned masters of literature are now making efforts to convert their books into eBooks. Partnering with an eBook conversion company helps convert books and other printed materials into electronic format.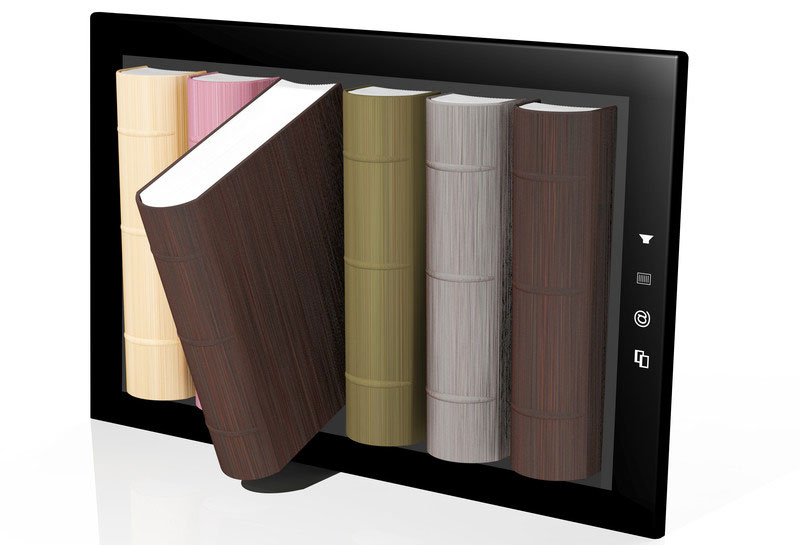 If you want to find free as well as discounted e-books of your favorite authors, you can download them from websites that will allow you to track audiobooks and eBooks. Check out these free resources and websites.
BookBub – This service provides daily notifications about book discounts and promotions. All you have to do is create a profile and you will be informed if a book is offered for a promotional price. If you are interested in an author, BookBub will let you know each time his or her books go on sale. You are not required to purchase books from the website directly. You will get limited time discount offers on various books. You can sign up for free, and there are no hidden charges or unwanted emails offering other kinds of promotions.
eReaderIQ – This is an easy-to-browse database of all of Amazon's free offerings at any given time. It is updated hourly so that you have a large, accurate list to browse for completely free reading material. You don't need to sign up and can just head over and start browsing. eReaderIQ has a neat alerts feature where you can track other books on Amazon and get alerted when their price drops.
Kobo – The neat feature of Kobo allows you to browse all of their free eBooks.If you are only interested in brand new titles, you can sort by the date in which the book was submitted. It also provides an option to sort by category and genre.
Early Bird Books – It brings you free and bargain eBooks that suit your interests. You can sign up for free and read the books on any device. The titles are from Open Road Media, however they also advertise books from Rosetta Books and others. They have a number of retailers including Amazon, Kobo, B&N, Google and iBooks.
Riffle Books – Riffle Books gives you personalized book suggestions from librarians, bloggers, or bookstore employees. The suggestions are usually done in a chat with a real, live book expert, hence it is much more personal than algorithms. There is also a curated newsletter that will be sent to you three times a week.
Bookdealio – They have excellent independently published books and bestsellers. Bookdealio works with all the top indie presses as well as amazing indie writers.
Bookgorilla – They are focused exclusively on Kindle books. During the sign-up you will be asked to choose your personal reading preferences from the most detailed list of categories anywhere and to tell them whether you want to see 12, 25, or 50 books in each email. The books included in the list are free or heavily discounted and you can find titles from all popular authors.
The Archive – They send out a daily list with a massive amount of titles, close to 1,000 each day. Almost all books are from bestselling authors and major publishers but the deals normally expire at the end of the day.
The Fussy Librarian – This service has a newsletter component, but deals can also be searched for online. They only offer discounted titles for Kindle and Nook and does not have any other providers.
Professional eBook conversion services help convert data from any source file such as Word, PDF, HTML, scanned files, Text, Rich Text, ASCII Text or any other source file into the desired format.