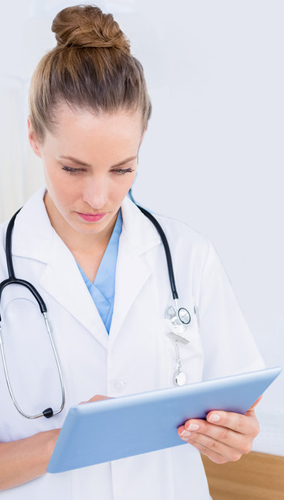 For the last few years, the healthcare industry has been witnessing a rapid increase in IT and business process outsourcing. The trend of outsourcing healthcare IT solutions has grown significantly among large organizations and has attracted mid-sized organizations as well. Factors such as emergence of new technologies, regulatory reforms, merging of markets and Health Insurance Exchanges (HIX) have accelerated the outsourcing trend in the healthcare market to a great extent.
Healthcare providers often outsource whole or part of the IT operations, which allows them to deploy business applications rapidly, concentrate on core activities, and reduce operational or maintenance costs. According to a report from global research firm TechNavio, the market of IT outsourcing and life sciences is expected to increase at an 8.6 percent compound annual growth rate through 2019. The report also highlights a growth in the use of predictive and content analytics for clinical and operational insights.
Investment in Technology
Customers will drive the healthcare market in 2015. As per an article published on TechCrunch.com, Joe Riley, a managing member of the healthcare investment firm Psilos, says that there will be a surge in acquisitions in 2015, as the insurers add technologies, products and services and deliver a distinctive consumer experience on price, quality and service. He also predicts that this year companies will focus on automated claims adjudication and payment software, population health management tools, and on mobile and telecommunication strategies such as:
Online appointment scheduling
Direct payments
24/7 customer service software
Prescription ordering
Healthcare Data and Cloud
As per TechNavio's report, by 2020, 80% of the healthcare data will definitely make use of cloud services, as providers have applications for data capture, aggregation, data analytics, and decision making. International players such as Microsoft, Philips, Verizon and AT&T have launched cloud-based solutions for improving the sharing and accessibility of health data.
In healthcare, cloud services can find a lot of applications including medical imaging, medical record data integration, and secure storage of data. Storing and sharing large data files helps hospitals, physicians and other organizations to cut down costs and boost efficiency. An article from IDC, on EnterpriseInnovation.net, predicts that '15 percent of hospitals will create a comprehensive patient profile by 2016 that will allow them to deliver personalized treatment plans'. This will encourage more healthcare providers to make use of the cloud.
Healthcare Apps
As patients nowadays are more empowered to take charge of their health, more healthcare apps are predicted to come out in the market soon. Usage of mobile apps for performing actions such as tracking personnel fitness, health records, prescriptions, and doctor's appointments is supposed to become prevalent this New Year.
Today, many of the facilities prefer healthcare IT outsourcing, to gain advantages of reduced cost and increased efficiency. According to a recent study made by the Everest group, the global healthcare IT outsourcing market is increasing at a compound annual rate of 12% and is predicted to reach a value of $68 billion in 2020. This signifies the demand healthcare institutions now place on IT outsourcing services.