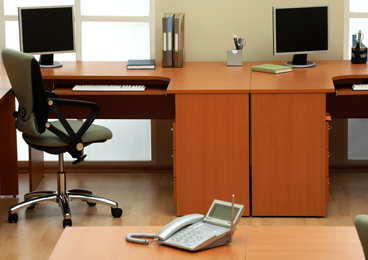 Zero waste office? Is that practical? Turning your office into a zero waste office is not an easy task but neither is it impossible. Among the many things that clutter the office, a major chunk is paper waste. Many organizations are now working towards creating a paperless environment by utilizing document scanning solutions. This step is proved to improve efficiency while also reducing office clutter. What if you have a home office and want to make it a zero waste environment? Even the most organized home office can be overpowered by the flood of incoming paper in spite of the fact that a number of banks, utilities and other companies have transitioned to paperless billing and payments. The goal of zero waste may sound impossible and idealistic but it becomes simple and practical once you have identified what should be kept and what should be thrown out.
Given that paper contributes to the largest proportion of waste in the office, how can you reduce the use of paper?
Cut down on paper by opting for electronic statements. Choose to view online your bank account, insurance policies and bills. You can also conveniently pay online. Opt out of receiving junk mail such as catalogs and credit card offers.
Purchase a good scanner, preferably one that can scan at least 20 pages per minute and process both sides of a page at once.
Make sure that your documents are searchable by configuring your scanner software to use OCR (optical character recognition) to automatically turn all scanned documents into searchable PDFs. This will enable you to locate documents by searching for words they contain.
Make backup copies of your scans to avoid loss or damage. Consider storing the documents on an external drive or a cloud-based storage system.
Once you have scanned the documents, double check the scans before shredding or recycling the originals. This will help avoid problems such as pages missed due to some scanner glitch.
Make sure that you retain the originals (apart from the scanned copies) of your most important documents such as wills; birth, death and marriage certificates, titles, deeds, and papers with a government seal or stamp.
Apart from minimizing paper use, what else can you do to achieve the objective of a totally waste-free office?
Go for second-hand office supplies: By doing this, you can save money as well as avoid generating more consumption by using a product that is already there. Thrift shops are an excellent option if you want to buy second hand office supplies. They have all office items from papers to pens to binders and are much more affordable too.
Buy reusable and compostable items: Buying items that are reusable, recyclable or compostable is more affordable and environment friendly. For example, buying refillable pens and pencils or making use of your leftover papers to create notepads / notebooks will help you save money and prevent wastage. Similarly, use solar powered calculators, natural erasers and other items that are compostable or can be recycled.
Share equipment: Do not over equip your office space, it can be costly, difficult to maintain and consume too much space to install the machines. The ideal solution is to outsource all data processing to a reliable data entry services provider or share equipment among each other as this can save money, paper, ink etc.
Make shipping greener: Use paper tape, cardboards, and newspapers to pack and ship items. Avoid using bubble wraps or Styrofoam.
The above guidelines should help you eliminate all kinds of trash in your home office in the course of time. Making your office into a zero waste zone is a long term process, but it can be achieved if you make a serious endeavour.