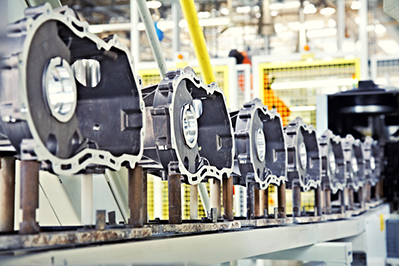 Data cleansing service that involves detecting and correcting corrupt or inaccurate records from a business's database ensures clean and actionable data. This becomes very essential in the manufacturing and operational industry where material master data and asset management is highly challenging. Companies in this sector may have multiple sites in different geographic regions and data entry is made by several different employees with few standard guidelines or communication. This often leads to the creation of inconsistent and unreliable data. Improving data quality and changing traditional processes is a time-consuming task and most companies do not have the resources, subject matter expertise or tools to effectively perform data cleansing and information governance internally.
However, to maintain quality data, critical data should be processed and cleansed and this can be done with the support of a reliable data cleansing company.
Issues with Low Quality Master Materials Data
Unidentifiable items
Duplicate information
False stock outs
Excess inventory accretion
Equipment downtime
Inability to search and locate parts
False and unreliable reporting
Limited spend visibility
Increased spot purchases
Compromised enterprise system functionality
All these problems can result in increased costs and wasted time. Moreover, organizations will find it difficult to make critical business decisions. Today, when business intelligence and technology are of prime importance to organizations, clean data is indispensable.
Importance of Data Cleansing
It ensures that the obsolete data is removed from the system and this reduces the cost of storage
Accurate data allows effective marketing campaign. Keeping your data clean also helps to get greater ROI on your marketing activities
Clean data allows you to understand the changing behaviour of your target customers
It helps you to keep up with the compliance policies regarding the data protection
Data cleansing requires specialized software, subject matter expertise and a strategic project plan to manage an ever changing dataset. Businesses can achieve this with the efficient support of a reliable data cleansing service provider. Implementing a strong data-cleansing initiative alongside an enterprise resource planning implementation is a valuable decision a business organization can make. This will ensure savings in terms of time, effort and costs.