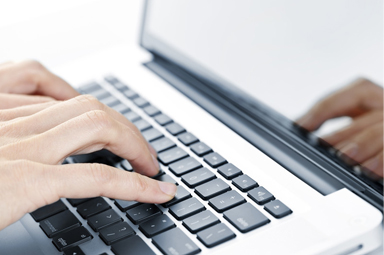 Nowadays small, medium and large scale organizations prefer to utilize data entry services with the objectives of reducing the overhead costs associated with staff, payroll and time/data management. Regular and accurate data entry is indispensable for every business and a powerful tool for managing vital information. In many organizations, many skilled personnel spend a huge amount of time on mundane administrative activities and tasks that could be managed by any back office assistant – entering business data is one such task. Such business processes can be safely and conveniently outsourced, the main requirement being that you should have a clear idea about how to utilize the resources available through outsourcing to your advantage.
When outsourcing to a good business process outsourcing (BPO) company, you benefit from the service of dedicated data entry experts who are proficient in a number of tasks such as reports creation, record entries of invoices/orders, business transcription, and database management among many others. And what about the real value ensured by these experts? The business data they input in a timely and accurate manner into the MIS/enterprise applications provides organizations the business intelligence they need for effective decision making.
Factors That Influence Pricing
Contractual terms and conditions
Total turnaround time
Volume of work and weekend support
Complexity of the project
The skill requirements of data entry professionals
Technology required
Document intake
Required level of accuracy
There are some other parameters that providers may use when calculating pricing, such as:
Hourly rate – the customer pays for the number of hours worked
Monthly rate – the customer pays for the work completed 5 days a week (8 hours/day amounting to 160 hours per month)
Key stroke rate – this is charged as per every 65 character line with spaces
Record/row/line rate – payment is for the number of fields/row heads required
How Data Entry Solution Providers Can Help
Provides support in organizing the information that is important for the growth of the business. They update the information and organize data in an orderly manner to ensure easy access when it is required.
Help to reduce infrastructure cost as less space is required for managing and storing files within the organization.
Help to reduce the workload of business employees and thereby increase the efficiency of the employees and productivity of the business.
Data can be stored electronically with 98% accuracy; high-quality data is assured
They can undertake any language data entry project.
Hiring data entry services is beneficial for any business to survive in this competitive world. They are cost-effective, provide error-free data, and will help you gain a strategic advantage over competitors. Outsourcing reduces your staff's hectic schedules which improves their efficiency, increases your profit margin and will also help you to give some quality time for your customers.