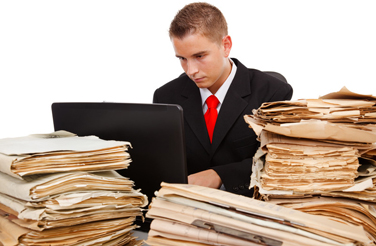 In this high-tech age, the focus is on making information easily accessible everywhere, and at all times. Information technology has changed the way data is stored, processed, retrieved and distributed. Paper documents are fast disappearing with the advent of advanced document scanning and digitization technology. Digitizing information makes it easier to preserve, access and share. Any material including manuscripts, photographs, drawings, and paintings can be converted into electronic format and made available to people worldwide. Many major libraries and archives worldwide have launched digitization initiatives to preserve valuable documents, preventing deterioration and restoring their usability.
The Zoological Survey of India which was established in the year 1916 is on a massive digitization drive with the objective to enable the common man access to its 4 million+ documents pertaining to Indian fauna. At present, they are digitizing around 1390 publications along with 400 rare books belonging to the period.
The organization is ready with its e-archive of documents that date back to the 19th century. This collection will be put up on their website so that anyone at any place in the world can access this rich database. The virtual database will serve as a global sharing platform for scientists researching on the fauna of India.
Scanning and Indexing – Advantages
Zoology and Botany documents such as the above and rare photos converted into digitized format can be used by students, teachers, and research scholars. Digitization of any material is useful as it
Makes them accessible to anyone from anywhere
Preserves data for future use
Supports innovative methods of research
Allows full text searching and cross collection indexing
Digital data is flexible unlike paper or printed text and can be easily reformatted, edited and printed
Eliminates hybrid systems (paper and digital)
Reduces physical storage space
The Need for Professional Expertise and Advanced Technology
Digitization via document imaging and capture involves technologies such as scanning hardware, capture software, enterprise content management software, and workflow and business process management software. The scanner used
Should have flat bed scanning facilities to scan large documents or photos
Should not damage valuable documents that are fragile
Should be able to accurately capture from the original document
Scientific documents, cultural heritage documents/materials as well as fragile, rare and ephemeral materials, moving image and audio materials can all be digitized. Electronic copies of these can be safely and more efficiently used by a wider audience.
Document conversion and digitization is important in today's world – for museums and historic sites, archives, universities, schools, businesses, publishing companies – the list goes on. However, it needs to be professionally done to achieve the desired goals. Organizations planning a digitization drive can benefit from partnering with an outsourcing company that provides document scanning, thus saving on investing in expensive technology as well as recruiting and training staff.