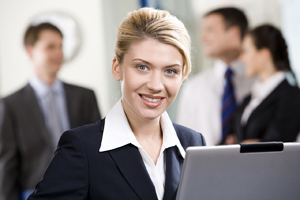 For decades outsourcing companies have been ensuring businesses quality services that help them cut costs, engage in their core tasks and benefit from professionals who handled back office tasks skillfully. Usually, conventional non-core functions such as data entry, document conversion, transcription, billing and coding, customer care services and so on were outsourced to an external provider. Outsourcing is now reaching out to new areas that were once considered as core functions. For example, years ago, every business considered HR as a core function, but now it is something that is commonly outsourced. Here are some new areas which are now being increasingly entrusted to an external provider.
More outsourcing in HR section – Under the HR there are many functions and the common tasks outsourced are staff recruitment and benefit management. Most of the companies have now started outsourcing retaining and rewarding staff functions to cut their managerial role in the HR section.
More integrated approach in healthcare – As you know, healthcare providers cannot offer efficient services without relying on medical transcription, medical coding and medical billing outsourcing services. Outsourcing companies are now moving away from traditional claim processing ways to a more integrated approach so that there will be better communication among healthcare providers, government and insurance companies.
Outsourcing transportation services – Public transportation systems are now considering outsourcing to cut expenses and to escape from relatively unimportant tasks such as toll collection and photo enforcement.
Tackling home mortgage issues – Outsourcing has now moved to another sector which is the home mortgage to help at-risk homeowners. Outsourcing companies are putting forward effective solutions to address the government's desire to avoid eviction of homeowners from their homes.
Outsourcing can provide more opportunities to businesses and organizations if they are ready to divert more functions to outsourcing companies and engage entirely in core business activities, thereby increasing productivity.