Data is the most valuable asset of any business and businesses that collect and analyze data with the support of a data entry company and utilize the data insight obtained remain competitive. According to Gartner, by 2022 fifty percent of business data will be created and processed outside of traditional data centers or the cloud, this is much higher than the 10% in 2017. Migrating your company's IT infrastructure to the cloud is not an easy process. A poor cloud strategy can impede your business's transition to the cloud. Cloud is more than just an IT platform. It is a powerful driver for innovative business initiatives.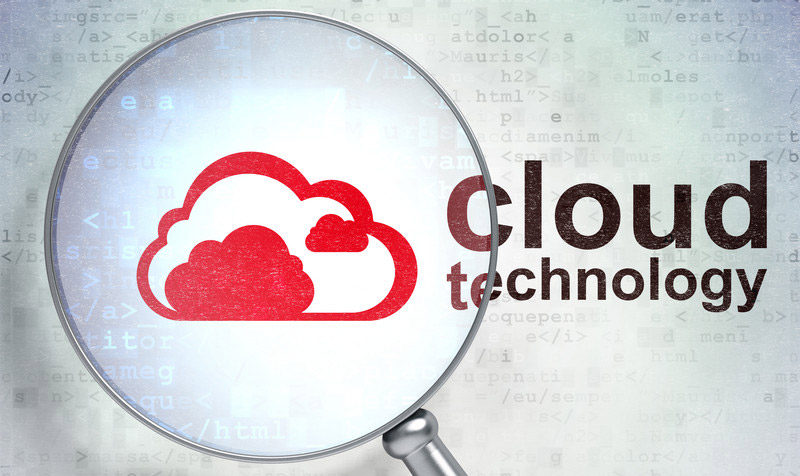 What Is Multi-cloud?
Multi-cloud refers to the use of many cloud computing and storage systems in a single heterogeneous architecture. The growth of multi-cloud adoption among businesses is expected to rise exponentially over the next year. Multi cloud is an approach where cloud customers do not have to choose between single clouds, but instead choose multiple cloud system to optimize workloads and business outcomes. The multi cloud mix may include private cloud, hyper scaled public clouds, customized CSPs and hybrid clouds.
Private cloud: It is a tenant cloud infrastructure with virtualization, dynamic provisioning and service observation. Most of the private cloud owners locate the infrastructure on premise. Even if the organization contracts IT companies to help manage their virtualized private cloud, the business remains its sole owner and tenant.
Hyperscaled cloud: It offers a wide variety of services like SaaS, PaaS, IaaS, application data storage and long term secondary storage. They are massively scaled, and geo located in multiple locations throughout the world.
Hybrid cloud: These manage services running on multiple clouds, usually private clouds that cloud burst or tier to a public cloud. Another common usage is a single vendor cloud that extends on-premise customer deployment to the vendor- owned cloud.
Customized CSPs: These provide customized offerings by workload type, vertical industry or geographical locations. The strongest competitors in this category provide customized workload and customer support that is difficult to get from the hyperscaled cloud.
Public cloud: It is a multi- tenant cloud infrastructure that hosts a variety of different workloads and environments. This large category includes hyperscaled public clouds and customized Cloud Service Providers or CSPs.
Why Businesses Use Hyperscaled Public Cloud
Though not the best strategy, businesses sometimes place all their cloud service on hyperscaled public clouds for various reasons:
Hyperscaled clouds often have low entry price points, though not always. The more services the customer adds, the more expensive the services become, and data storage threshold can be expensive.
Organizations usually use a single case to plot the move to the cloud like Office 365. Over time, they utilizes additional services from the same cloud because it is familiar and not because it is the optimal environment for all workloads.
IT often prefers a single bill from one provider instead of many bills from different providers. However, hyper scaled billing can be complicated when billing for multiple services. A single vendor for multiple services does not guarantee simplicity.
Customer support is a concern for cloud customers. But investing huge resources into customer support is a waste of money for hyper scaled cloud system. Customer support becomes a major distinguishing feature for CSPs that put resources into it. Some CSPs differentiate themselves more by customizing managed and monitored services for their customers. Customers get top level support and the services they want and the CSP differentiates itself even more from the hyper scaled public cloud.
Advantages of Customized CSPs in a Multi Cloud Strategy
Multi cloud strategies help businesses to choose the best pricing for the best business outcomes. They are not stuck paying for a less than stellar cloud backup services or an IaaS when offering to stay with a single provider.
Different applications have different requirements. When you store sensitive data, search ability and security should be given importance. Flexibility is characteristic of a good PaaS choice while extreme scalability is the prime feature of IaaS. Multi cloud provides customers the flexible choices they need.
Optimizing workload is the major driver for multi cloud model. Hyperscaled public cloud protects customer data and ensures disaster recovery and cost-effective storage but it does not ensure data protection. For protection, customers go for customized CPS. Hyperscaled clouds are popular PaaS providers but focus their service on developers instead of operations. Customized CSPs can do much better by serving the customer and policy management.
Hyperscaled clouds are reluctant to customize customer SLAs. It costs money and resources and many customers push back when they need to foot the bill. Customized CSPs use tailored SLAs as competitive differentiator by working closely with the customers.
Can avoid being tied to a single vendor. Customers typically resent being locked in to a cloud service provider because moving data costs time, money, and data loss. Being tied to a specific software platform is another example of lock-in – here it is the only product the cloud provider offers. The best CSPs offer diverse software platforms and efficient data migration between them for their customers.
There are no compelling reasons to go for a single vendor and companies can choose to process workloads on clouds that specializes in the type of services they want. Instead of using a single model for all your computing needs, consider using private and hybrid clouds as well and reach out to customized CSPs to optimize workloads. Leading CSPs provide optimal workload environment, excellent customer service, customized SLAs, flexibility and cost savings.
By working with a managed cloud provider, businesses can tailor their cloud offerings in a way that suits their individual needs and well as ensure that data security is managed effectively. As cloud becomes the new normal and multi cloud adoption continues to grow, decision makers must make sure they have a clear strategy in place when it comes to integrating these solutions across businesses. It is important that this strategy is implemented in a way that causes minimal disruptions and is scalable. Doing this will give the business the range of tools it needs to build infrastructure that will help it keep pace with technology innovations.