Microfiche is a sort of microform, that consists of a piece of transparent film which is capable of storing printed information in miniaturized form and can be read by a special microfiche reader that magnifies the image. This technique is used to preserve fragile materials such as medical records, land records, police records, building blueprints, sewer maps, aerial photographs, military personnel records, national archives, registers, journals, books, newspapers and magazines, accounting and payroll records, marriage licenses, court transcripts as well as other types of documents. The need for converting microfiche into digital format arises due to its disadvantages. By using special scanners, document scanning companies can convert microfiche into electronic format, thereby helping clients manage their records electronically. One of the significant demerits of using microfiche is the portability factor. It requires special equipment for reading and duplicating the cards. This special device is expensive, bulky and less common in the market than computers.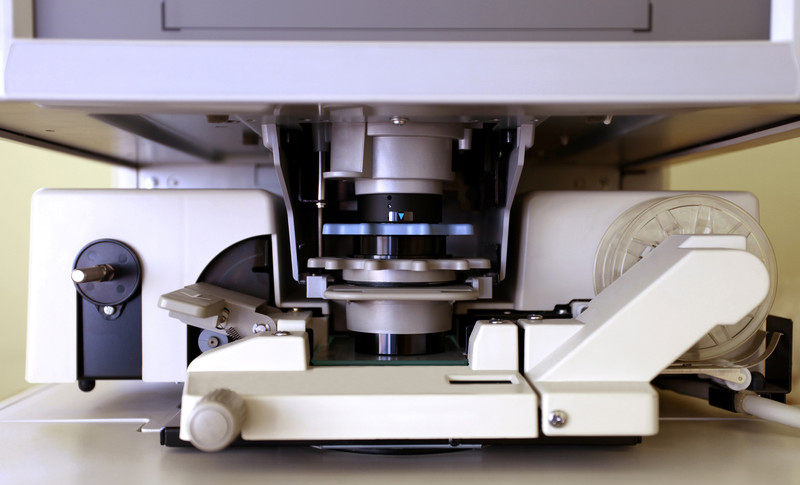 Other disadvantages include the following.
The need for more storage space
It can place a lot of strain on your eyes
It takes a long time to find the document you are looking for
A special printer should be integrated into the machine to make a paper copy of a microfiche
Documents are usually stored only in black and white as it is impractical to use color ink in microform
It requires a dry, cool environment to prevent deterioration and tearing.
Converting microfiche into digital format helps companies maximize its physical storage space and preserve the documents with a more permanent solution. Here are a few benefits of digitizing microfiche.
Reduces cost: You may have to rent storage space, on the basis of the amount of microfiche that your organization has. By digitizing the images on microfiche, your organization can reclaim the space that the film and special equipment would take up and reduce the energy costs related to maintaining the climate-controlled environment.
Protects images and documents: Digitization ensures that all images and data are safe and secure. There is no chance of decay or deterioration.
Increases efficiencies and saves time: Once the microfiche records are digitized, you don't need to search through shelves to find the drawers or boxes with the right films. You can instantly retrieve the images or documents you want. If optical character recognition software is used to scan the microfiche, then you can perform full-text searches. Special software lets you update or redact the information found on the images without altering the original file. This is highly beneficial if the organization needs to share a document without including sensitive information, such as Social Security numbers.
Document security: Microfiche is prone to decay due to moisture, and it may be difficult to recover after a fire or flood depending on the extent of damage. By digitizing the images, it becomes easy to create backups on external storage devices and servers. The digital files can been crypted and password protected to ensure the information is accessed only by authorized personnel.
Easy access to important information: Historical archives stored on microfiche may be difficult to view by interested parties and they would have to travel to the library, museum or other location to view the copy. By converting the images on the film into digital format, they can be uploaded to websites, attached to email messages and shared online. The images are also easy to print, fax and save to portable drives and USBs.
Examples of Microfiche Digitization Advantage
By scanning microfiche to digital images and indexed by student name, schools can store the PDFs or TIFFs on the computer or server. Depending on state law, the school can later destroy or tear up this paper, microfilm or microfiche to save storage space. The advantage is that the school records of a student will live permanently with the potential of unlimited copies. This permanent record consists of a student's biographical information such as name, date of birth, social security number, place of birth, parents' names and telephone numbers, photo, date of registering and leaving, teacher's name, grades and standardized test results.
Nowadays, more institutions are shifting towards digitizing their microfiche documents. According to a recent report published by CenTexProud.com, the TexasSupreme Court has started transferring more than a-decade-old case files on microfiche to PDF documents with an end plan of posting them online, so that everyone can access them at no cost. A clerk of the Texas Supreme Court says, the court could not maintain their microfiche machine because of the cost and very few people are interested in coming to the library to look at those files. Putting case files online helps attorneys to know what the court has said before in other cases and what their arguments were in those cases. This helps them hone their arguments and make better arguments for the court. In addition to that, this information might be interesting for genealogists and other researchers. The court also hopes that paper files from 2005 to 2013 can be eventually scanned into PDF format, so that the public can read them as well.
Partnering with a reliable document scanning company helps convert microfiche documents into digital format. Once digitized, it will be very easy to access and retrieve the valuable information, this in turn helps improve the workflow and save the physical storage space.