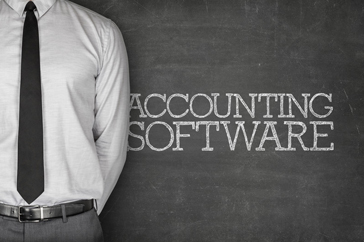 Entering accounting onto accounting software is one of the major tasks of businesses, since the software provides greater control of the financial aspects. It automates the various accounting responsibilities an organization deals with, but the data still needs to be entered into it. That's where data entry outsourcing could help.
Why an Accounting Software?
The accounting software can record and process accounting transactions in various modules including accounts payable, accounts receivable, trial balance, payroll, etc. It could be online or desktop-based and accessible to the concerned staff even across departments and physical branches. It is highly customizable as well, and the right software can be almost tailor-made to your needs.  You could also buy a finished product and enlist your software team to make modifications to it, rather than securing a wholly customized one.
Efficient accounting software can enable you to control your business better. With automation of your regular accounting tasks including completion of statutory returns, and the large amount of financial data the software deals with, reports can be easily generated that can enable you to understand your business in-depth and also run it better.
Features to Run Your Business Better
Here are some of the myriad benefits of accounting software that can lead to better functioning of your company:
You can save energy and time spent on routine activities. The accounting software enables you to enter information just once before automatically using it wherever needed. Bills and invoices can be generated on screen, and the software also handles routine book-keeping. Whenever required, the software can update you on cash available.
As mentioned before, the accounting software also comes with a payroll module which calculates salaries for staff and prints pay slips.
Here's another very important function – preparing statutory returns. The software helps manage that and allows your accountants to prepare year-end accounts more easily and efficiently. Efficient and reliable accounting software can help you to produce profit and loss accounts with the annual performance summarized. A balance sheet would summarize the assets and liabilities. It can also maintain a good audit trail.
On a day-to-day basis, the accounting software can provide you with instant access to data that can help you manage your company better. You can run reports dealing with your credit position and track potential issues. Reports can be generated that reveal customer-specific details such as outstanding balance and payment history. Integration of the software with a CRM (customer relationship management) system enables you to track customer history.
As a result, the accounting software can help you set up a system of cost control against which you can measure your actual costs, and the detailed sales information can enable you to break down your sales performance and analyze sales based on various relevant parameters.
The comprehensiveness of the features depends on how much you customize your software with the customization options that are provided with the software. You also need to enter the relevant data. By outsourcing data entry, the task of entering accounting onto accounting software becomes more efficient and your accounting software exceeds your expectations, helping your organization to improve its business and bottom-line.