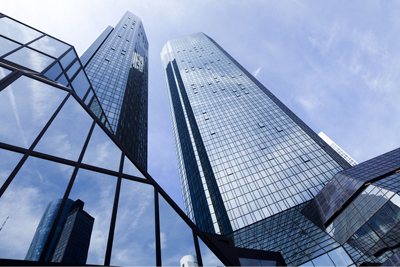 In the present digital world document scanning has become essential for every organization. As business organizations grow, the volume of paperwork produced each day also increases. Storing this paperwork in the office has many associated problems like difficulty in retrieving documents, or huge investment in valuable office space, lost documents and so on. Now, with advances in technology, all paper documents can be scanned and stored in a computer. It enhances the security of the data, workflow becomes organized and efficient, and operational costs are considerably reduced.
Many organizations around the world are adopting paperless solutions for their offices, in which they are assisted by document scanning and conversion services. For instance, banks, insurance companies and other financial institutions that have agents and offices on a global level can benefit immensely from a good scanning solution. While allowing documents to be captured quickly and easily, this will also help reduce storage cost and strengthen security by reducing the risk of unauthorized access.Some organizations even keep the data capture devices in departments or on staff desktops so that documents can be scanned at the point where customer or document interaction takes place. This option is becoming more attractive now with the availability of smaller scanners, improved software and lower cost equipment. Research studies show that digitization is a welcome initiative because it increases productivity, quality of communication, transparency and even the morale of employees.
Here are the major benefits of digitization.
Additional space in the office: Digitization reduces the need for storage space in your office. Office space is often wasted by keeping huge file cabinets, excess boxes and desks. The cleared space can be used as an additional workspace or for other useful purposes, and helps employees to be more productive.
Better security of information: Security of information is one of the main goals for business owners and managers. Loss of information due to some disaster or theft can have a negative impact on the organization. With digitization, all valuable data can be backed up and stored safely or encrypted, and only authorized people will be able to access it. The data can be captured with utmost clarity and can also be protected from damages.
Improved efficiency of the organization: Important documents can be stored digitally and the retrieval of files also becomes easier. This reduces the time and manpower required to locate a file and employees can devote their valuable time to the core activities of the organization, which improves the overall efficiency.
Environment-friendly solution: Digitization proves to be environment friendly due to less use of paper. You can reduce your organization's carbon footprint considerably.
If you are planning to go digital and don't want to do it in-house, obtain the support of a reliable document scanning company that has advanced technology and software to capture the data with good quality and clarity. Benefit from customized document scanning and document conversion services according to your requirements.