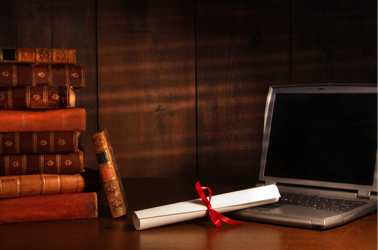 Libraries and archives are society's primary information providers, which calls for efficient preservation of valuable library documents. This can be best achieved through digitization of paper, microfilm and microfiche resources among other library resources. Digital technology opens up a totally new perspective and enables easy and quick document scanning and conversion of paper originals. Documents once digitized can be uploaded on the Internet. The Internet holds millions of useful websites for research, teaching, publication and communication of information. Nowadays many numbers of archives and libraries have turned to digitization for preserving their existing resources.
Among the libraries getting digitized are law libraries spurred by the objective to preserve unique or special collections of law related materials in digital format and making them freely and publicly accessible. Materials being digitized include statutes, codes, constitutions, legal treatises and periodicals. To build digital law libraries, law librarians either individually or in collaboration with non-profit organizations, other libraries, research institutions and publishers are selecting and publishing law related content online.
Take the case of Harvard Law School Library. This institution's holdings include state, library, federal, territorial and tribal judicial decisions right from the colonial period, which is indeed a valuable resource for everyone practicing the legal profession. The library collection is estimated to be 42,000 volumes and there are around 40 million pages to scan. The collection includes books even from the period before the Revolutionary War.
The project is named "Free the Law." Its advantages include:
Free access to anyone to the database
The database includes search functionality to help people look for all the case law on a particular topic.
A visualization tool is included that would show all the cases on a timeline and through the various degrees of court. It would also show the connections between all the different cases.
The entire library is expected to be online by 2017. The underlying database will be shared by scholars and non-profit organizations that aim to develop specialized applications. The database will be withheld from other commercial agencies for 8 years.
Now, the above mentioned project is one that involves large volume document scanning. Needless to say, to preserve the precious resources you would need state-of-the-art scanning equipment and technical personnel to operate it. Instead of investing huge capital for these purposes, libraries could consider outsourcing the digitization task to a professional document scanning company . They have expertise in scanning all types of documents including fragile and high-value documents as well as microfilm and microfiche resources. Such outsourced services would prove valuable and highly cost-effective in the long run, streamlining the document conversion process and driving efficiency.