Data is essential for competitiveness, growth and revenue generation for any business. These data sets are valuable resources that business managers need to make relevant business decisions. Access to these data by unauthorized people can lead to data breach. To prevent data breach, banks and financial institutions can make use of secure document scanning services to digitize all crucial data and protect it from hackers. Data breaches are a major headache for high security risk organizations like financial institutions, healthcare providers, wealth managers etc. As the world gets more and more connected, consumers and businesses should take effective measures to protect important information. Understanding the risks of data breach and importance of data security will provide banks and financial institutions trust and protection from any data breaches.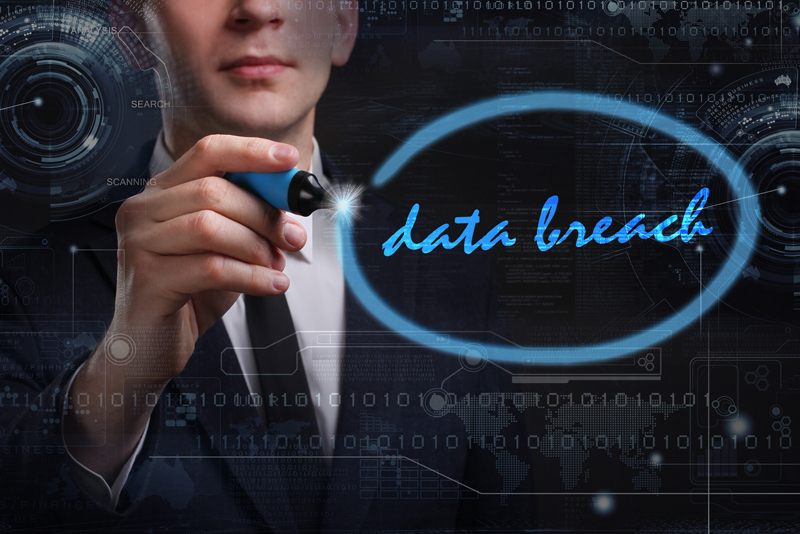 An investigation of mobile apps from 30 financial institutions revealed that weak encryption led to data leakage, insecure data storage and other vulnerabilities. As per a report by Aite Group and Arxan Technologies, banks and financial institutions are putting consumer data at risk by not securing their mobile apps. The report identified several flaws in 30 mobile apps of financial organizations. Almost all of the apps could easily be reverse engineered, providing access to sensitive source code data, including account credentials, API keys, server file locations, and incorrectly stored health savings account information. The report showed that 97 percent of the apps that were tested lacked proper code protection. Some 90% of financial institution apps shared services with other programs on the device, while 83% insecurely stored data by housing it in the device's file system and external data or by copying content to the clipboard. 80% of the FI apps had incorrectly implemented strong ciphers or weak encryption algorithms, potentially exposing the data to decryption and theft. Around 70% of the apps used insecure random number generators to limit access to sensitive information and this is an ineffective strategy that makes it easy to guess the numerical values.
During the research, it took only about 8.5 minutes to crack each mobile apps, read the underlying code, identify APIs, read file names, and access sensitive data. The report also found that apps of retail banking, retail brokerage, and auto insurance sectors had the greatest number of security vulnerabilities. Health Savings Account apps had the fewest number of security flaws. The financial industry is a hot target for cyber criminals and from the report we can understand that the finance industry has very poor mobile app protection measures.
To better protect customer data, financial companies and banks should have a more comprehensive approach to security. It requires app shielding, encryption, and threat detection and response to protect apps. Developers of such apps should be trained in the use of secure programming too and must implement security measures during the software development cycle. Further, protection must also be provided against specific threats like device cloning, malware debugging, reverse engineering, external screen sharing, and man-in-the-middle attacks.
Aite's research investigated around 30 Android apps downloaded from Google Play and used on an LG G Pad 8.0 Plus tablet with Android version 7.0. The researchers did not test iOS apps for the study, citing a tight time frame in which to conduct the research, but believes that the iOS versions of the apps may also have the same issues.
5 Quick Tips for Keeping Your Apps Safe
Password managers: The strongest passwords must include strings of characters. Passwords with letters, numbers and symbols in no particular order are difficult to crack. But using complicated passwords are difficult to remember. So you can make use of password manager app can keep your passwords encrypted. It's also best to avoid using the same password for multiple accounts. If one account is compromised in a data breach, all the accounts are compromised. With a password manager, each one of your accounts can have a different, complex and hard-to-crack password.
Use of VPN in public Wi-Fi: If you are using public Wi-Fi, then use VPN (Virtual Private network) to prevent data from being revealed to others who are using Wi-Fi. It can shield you from having to get on a free public network that others can use to gain access to your phone. Make sure to read the VPN service agreement so you know what data might be collected and where it will be stored.
Be careful about app permission: Double checking the app permission is very important. Ask yourself whether it makes sense for an app to ask for certain permissions. An app asking for access to data that isn't relevant to its function is a major warning sign. It is also important to pay attention to how your phone behaves after download. If there is any issue like quick battery drain out, constant hanging etc then uninstall the app.
Limit social media exposure: It is good to limit the amount of information that you share on social media. The more information you share, the more data is available to create advertisements for you. So, fill up only the absolute minimum amount of information necessary.
Software must be up to date: Keep your phone's software up to date because these updates allow you to stay ahead of the hackers. The methods that criminals use to hack into your phone and steal your data are constantly evolving, so the ways that we protect our smart phones need to evolve too.
Data breaches continue to make big news and one of the latest trends is an increase in ransom malware that targets organizations like hospitals, police stations and universities. Every organization should constantly focus on preventing and detecting data breach and have the right capabilities in place to respond to data security incidents. Data forms the basis of any organization and any form of breach or data leakage can cause huge losses to the firm. Whether implementing apps for your business or signing an outsourcing contract with a document scanning company, data security must be at the forefront of all considerations.