Data as a resource is growing with every year and for any business all data needs to be collected and analyzed quickly and efficiently. Most businesses utilize a dedicated data entry company to assist in the document scanning and conversion process. From storing documents, online-backups, workflow and document management to remote working, the possibilities are endless. This makes business process faster, more efficient and safer than offline equivalents. With rising customer demands and high competition among businesses, digitization is important to make things work faster, and more smoothly and efficiently. Therefore digitization and automation will play a significant role in the years to come.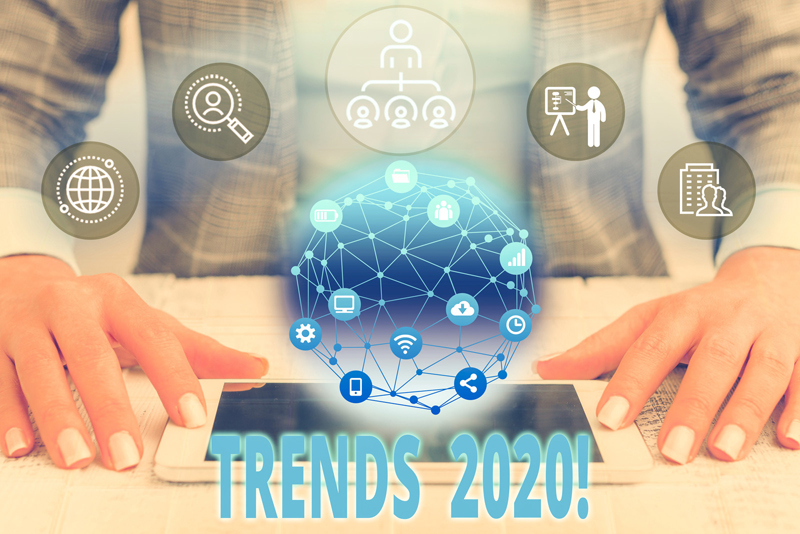 Digitization allows businesses to explore, find new opportunities and expand. Here are 5 digital trends to know that are expected to boost business growth in 2020.
Live streaming video content: This has huge impact on having a strong relationship with your customers. Live video streaming helps you reach the target group easily and it also gives the customers an opportunity to connect with their favourite brands. It brings more transparency in business and allows the business to stand out among competitors.
Connected cloud system: Companies can now store their crucial data in hybrid cloud system that allows managing and monitoring all data with low risk and high flexibility. Data protection has become a priority for businesses and it gives an opportunity for the employees to work with this data efficiently. Today we have many tools that ensure safety of data along with a solution that consists of private cloud, public cloud, connectivity, orchestration, monitoring and management. Data storage in the cloud will be a necessity and the digital trend of connected cloud systems will grow in 2020.
Artificial Intelligence: AI is not a new concept and in the future it is expected to empower several business entities and be more successful and efficient. According to a study, around 44 percent of companies used artificial intelligence to detect and prevent security intrusions in 2017. From then till today the use of AI in business has increased. Businesses use AI also for scheduling conferences and team meetings, accounting, especially for calculating huge values; optimizing customer service with chat bots for better and easy messaging etc. With various tools AI helps to find the right target audience for group advertisement. In the HR department AI is used for screening applications, finding matches, mailing them and scheduling face-to-face interviews to choose the right one. This shows that AI is very important in almost all departments of a business and in 2020 this technology will keep you competitive.
Virtual and augmented reality: Augmented reality (AR) is expected to play a huge role in 2020. AR is useful especially for manufacturing companies which gives them a better understanding of how the product will look. In 2020, AR along with AI and location based service will create even more usage for consumers, as advertisers would have the opportunity for placing virtual products around us in the real world. Similarly Virtual reality (VR) also provides advantages i.e. virtual reality could prove valuable for educational purposes since it can immerse trainees in any situation that can be simulated on a computer. This makes learning easier and also increases the effectiveness of trainings. Virtual reality can also be used for prototyping and designing new products. This shows that both AR and VR are promising digital trends that will be useful for businesses in 2020.
Data utilization: Use of valuable data is significant when companies want to make good decisions about products, services, employees, strategies etc. With digitization of data, it is easier to collect information and analyze it. But the problem today is that the amount of data collected increases massively and most of it will never be used. Using the right data would help businesses understand the forces behind decisions. In 2020 the digital trend will be to analyze, evaluate and use data effectively. Companies like Microsoft, SAP, SAS and Sales force already occupy market leadership in data used for business analytics.
Other Trends
Fintech: Fintech is a volatile industry and in 2020 it will face Robotic Process Automation, mobile banking, unsuretech, smart contracts and open banking.
Agtech: In 2020, the agriculture industry will be influenced by millennials, leading to Agtech trends having the biggest impact on small farms to begin with.
Cyber security: Cyber security in 2020 will revolve around the zero trust model, biometric authentication, IoT security and information compliance tech.
ERP: Traditional software is being replaced by robotic process automation (RPA), new tech emerges, and if the economy becomes less stable, ERP vendors and buyers must adjust their strategies accordingly.
Content management: Businesses will be focused on adopting productive tools that are more flexible like AI.
Retail, restaurant and hospitality: In 2020 e-commerce, AI personalization, and mobile payments will become more popular.
Data entry service providers know that digitization is very important in the business world because it contributes to its constant change and development. New technology such as AI has changed the business world to such an extent that companies use it to automate their work and certain activities. Businesses must keep in pace with evolving technology and the conveniences and efficiency it offers to stay competitive and relevant.