Advancements in technology enable physicians and other healthcare providers to better diagnose and treat their patients. However, the healthcare sector has always been lagging behind with regard to technology adoption in the face of challenges such as increased pressure to reduce costs, meet stringent customer demands, be compliant, stand out among competitors and so on. However, digital transformation is inevitable because it is the best way to gather the insight necessary to develop new care formats and provide personalized care to patients. There are indeed healthcare organizations showing interest in advancing along the digital path and are using data conversion services to digitize their paper-based documents.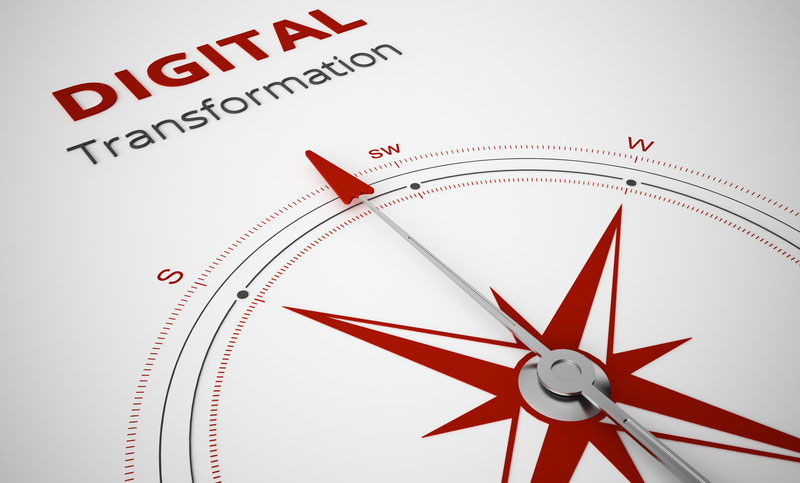 The healthcare industry can benefit greatly from tech innovations such as EHR implementation, EHR-integrated medical transcription, voice recognition technology etc. All these advancements enhance the workflow in every healthcare unit and help to provide better patient care.
Bayers, a pharmaceutical company is using new technologies in order to bring the right treatment to the right person at the right time. They have introduced a project called Leaps and the objective of Leaps is to address 10 pre-defined challenges that some call "impossible". This project aims to find effective treatment for health issues such as Parkinson's disease, chronic heart failure and blindness, and life-threatening bleeding disorders. This project aims at examining how new technologies can be applied to every aspect across the value chain to provide better patient care at the right time. The three main questions that guide the project are:
How to bring new medicines to patients efficiently in a faster way
How to provide customized treatment to individual patients and bring them to exactly those patients who will benefit most.
How to help physicians in making the right diagnosis
Providing New Medicines to Patients More Quickly
Developing a medicine requires 10 to 15 years. Researchers carry out various experiments but out of 10,000 drugs only one emerges as an approved drug. But by combining knowledge in biology along with engineering and data science, the approach can be changed. The new approach involves bringing clinical trials to the patients instead of taking patients to the trials. Increasing the use of wearable devices to monitor patients at home without disrupting their lives provides the opportunity to get data in real time to predict deviations from the normal range. This approach will allow clinicians to provide treatments to patients more quickly. Digitization of operations across the value chain helps to deliver the objective of bringing new medicines to patients more efficiently.
Providing Customized Treatment to Patients
Each individual is unique and this makes it difficult to predict how each patient will respond to a specific treatment. Using deep learning and combining vast sets of data, it is easier to find earlier indications that would help identify those patients who would respond particularly to a specific treatment. At present, target identification and biomarker discovery in departments like oncology, gynecology and cardiovascular are driven by computational biology approaches.
Assisting Healthcare Professionals in Making the Right Diagnosis
Bayer aims at providing physicians with decision support systems to allow them to identify a disease in its early stage. Take the case of Chronic Thromboembolic Pulmonary Hypertension (CTEPH) which affects around 500 to 2500 new patients annually in the US. This disease is under-diagnosed. Bayer is in the process of developing an image analysis algorithm using artificial intelligence to diagnose this disease. When a certain pattern is identified, then the patient is referred to a radiologist to determine whether the patient is affected by CTEPH.
Digitization has the potential to transform the healthcare system overall, ensuring a better physician and patient experience. However, it requires strong commitment from the part of policymakers who can assist in:
Developing a new roadmap that addresses new issues based on safety infrastructure, data privacy and data management
Overcoming budget silos and identifying inefficiency in order to free up resources for innovative healthcare solutions.
Digitizing all medical records into accurate digital records with the help of data entry services.
Digital transformation is rapidly disrupting conventional notions of healthcare by utilizing the power of data. Proper data analytics and use is vital to make better decisions, automate healthcare processes for better patient care, and for overall growth of the industry.