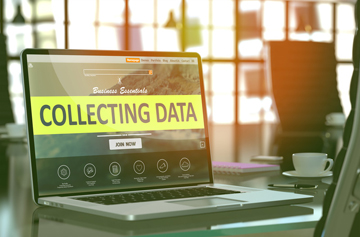 Data is imperative to any business and the amount of data in circulation and storage increases daily. Most forward-thinking businesses recognize the value of this data and leverage it effectively for decision making. Digital transformation of all critical data with the help of data conversion services is essential to ensure streamlined data storage and maintenance.
According to a 2016 study conducted by IDG (International Data Group), large enterprises have already embraced the rise of Big Data and analytics, with 78 percent agreeing that data strategy, collection and analysis have the potential to completely change the way they conduct business. Despite increasing use of software resources, small businesses are still not reaping the benefits of being digitally interconnected in real time. According to a recent SAP sponsored survey of global small businesses, decision makers in small organizations say that they are only at an early stage of digitally transforming their companies to make the most of their data. The survey also found that they tend to overestimate the potential challenges of adopting new technology with 80 percent indicating that technological deployment was easier than they anticipated, and 70 percent responding that technological investments exceeded their expectations.
Importance of Data Collection for Small Businesses
Data drives revenue by increasing the number of customers, or by providing a better customer experience for existing customers which leads to loyalty. Data comes in three different types:
Primary data: Primary or local data is collected by the business owner and can be obtained via surveys, focus groups or observation.
Static data: Static data is data purchased in bulk without a specific intent in mind.
Dynamic data: Dynamic data is collected through a third party process in near real time from an event for a specific purpose.
Data-driven business strategies have been beyond the reach of small businesses, but the current technological trends can help end the lead that their large counterparts have over them.
Small businesses have limited access to data whereas large firms can aggregate data from millions of consumers to better identify trends and market conditions. Independent small businesses have limited information but rapid adoption of cloud computing will eliminate this data advantage as it provides more data than the business could collect themselves. Secondly small businesses lack the people and the system to analyze large complex datasets, but this can be solved with Artificial Intelligence.
By implementing a centralized data collection process, organizations will be able to make data driven decisions. Once a system is in place, the quality and quantity of data that the business collects over the years, and how the businesses decides to use it will strongly influence its competitive advantages and sustainability. Before deciding on what data to collect, it is important for a company to narrow down some of the biggest challenges they are currently facing. They should also set goals they plan on achieving, such as ROI and how this will be measured. Having a game plan in place will help avoid collecting unnecessary data and wasting the time of those collecting and those trying to analyze data.
Data and Trend Analysis for Small and Mid-sized Enterprises
Data analysis is the process of inspecting, cleansing, transforming and modelling data with the goal of discovering useful information, suggestions, and conclusions. Accurate data analysis can support decision making. Data analysis involves high technical ability that focuses on complex databases, statistics and formulas and it requires skills to analyze data such as SQL, DATA mining, OLAP, Reports, statistics etc.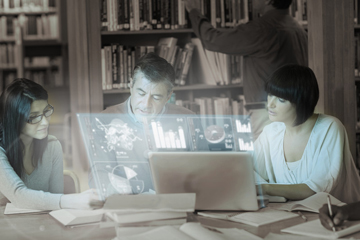 The main advantages of data analysis include:
Analysis of massive amounts of data for multiple sources
It improves collaboration and cooperation by providing real-time information that allows workers to share documents, share reports and monitor KPI
Advanced analytics and statistics help managers to locate any hidden pattern or information in large datasets
Business analytics software allows sharing information and engaging in negotiations with people using the common company network
The up-to-date information helps managers to make and revise their decisions effectively
It acts as an empowerment tool for the working community allowing workers to work more efficiently
Trend analysis is the process of comparing business data over time to identify any consistent results or trends. Trends analysis helps to understand the performance of the business and predict where current business operations and practices will take you. It also gives ideas regarding how to change things for the betterment of the business.
Trend analysis:
Helps to identify areas where your business is performing well so you can duplicate success.
Enables you to identify areas where you are underperforming
Provides evidence to inform your decision making
Most small business managers believe that data analysis is complicated and too difficult to understand. But the introduction of new analysis tools that are sophisticated yet simple to use has made business data analysis easier.
When it comes to data entry service, data cleansing and analysis, data conversion services can be of great support. It helps businesses to collect all data, analyze it and extract relevant data insights that will help to make more strategic business decisions and take the business to the next level.