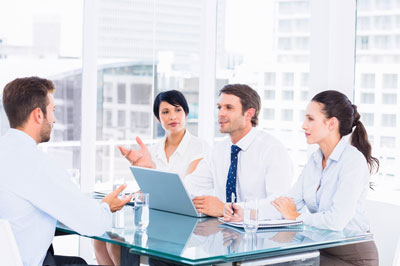 The results of the CAN Capital Small Business Health Index indicate that small and medium-sized businesses (SMBs) have an optimistic outlook for 2015. However, the truth is that they face many challenges related to hiring and managing administrative and back office tasks. Human resource (HR) and business process outsourcing can help them move ahead and succeed.
Back Office Outsourcing
Administrative and back office responsibilities really sap resources. These are among the most commonly outsourced responsibilities, and for good reason. Many SMB owners still struggle with time management. They get caught up in managing back office activities, especially data entry and digitization. The SMBs surveyed did admit that digitization had enabled them to focus more on their core processes. But these tasks do strain resources and the workforce, with the added risk of costly errors. Document conversion is another resource consuming task that is best outsourced.
Outsourcing back office tasks and HR could free up your resources and help your business achieve greater sustainability. With more time to focus on your core tasks and resources diverted to improving sales, productivity and customer relations, growth prospects improve.
The Challenge of Human Resource Management
SMBs face many challenges with regard to human resources:
The 2014 State of Small Business Report indicated that around 40% of small and medium-sized businesses were really concerned about employee hiring and development. Replacing employees can be very expensive and so they want to ensure they do the hiring process well. They must make sure they know who they are hiring. Research could help them identify good performers, the traits that make them perform, their personalities and the expectations they have for a new job. Monitoring prospective employees can, to a large extent, prevent repeated hiring.
Equally resource consuming is employee training. Jobs involving field work require special training. Training should be aimed at not only improving performance but also team work capabilities. Direct communication and strong employee engagement are vital to the success of the project.
These employee-related responsibilities could consume significant resources and time, though they are essential for the performance of businesses. Established human resource outsourcing companies or PEOs provide cost-effective outsourcing solutions. That's why SMBs would do well to outsource their HR tasks.