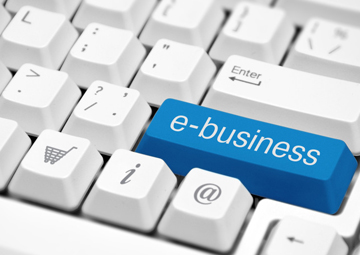 Today, every business and service is going the internet way with an increasing number of customers preferring e-service and e-governance, which are the most preferred ways to connect with people around the world. The ecommerce industry is gaining ground globally, and now established businesses as well as start-ups are looking to boost their revenue and bottom-line through this important online channel. For those aiming to run a successful ecommerce store, product information management or PIM is very important. This involves showcasing the right specifications, description, images, testimonials and other information via dedicated product data entry and bulk product data upload. Successful ecommerce firms utilize data entry services to complete data entry for large volumes of products within a short turnaround time.
Ecommerce is the best available option for business aspirants to build a business and become successful. With each passing year, ecommerce is getting more and more attention from entrepreneurs and consumers, both local and international. eBay and Amazon are among the well-known business operations on the Internet. Ecommerce is successful because of the immense time savings it offers both businesses and consumers. With less time spent during transactions, more transactions can be achieved.
The ecommerce industry continues to flourish as many consumers flock to online channels. Studies show that in the year 2016, the total retail sales across the globe reached 422.049 trillion, an increase by 6.0% from the year 2015. It is estimated that global sales will be more than $27 trillion in 2020, whereas in the U.S, ecommerce is predicted to reach more than $350 billion in sales.
Do you already have an ecommerce business that is up and running? Then, here are some things to consider that will help you stay competitive and current in the changing market:
Multi channel shopping: Last year half of all ecommerce sales i.e. more than $100 trillion worth of goods came from 18 largest market place operators including Amazon, eBay, Etsy and Jet. Almost 92 percent of customers shopped on Amazon and 65 percent of consumers said they felt comfortable purchasing from sites like Amazon and eBay. Today, most consumers want the perfect brand experience and with ecommerce, customers can go through a wide range of online shopping brands using their desktop as well as mobiles. So your brand's online presence is crucial and you need to leverage multiple channels. Be optimized and make sure that you are present on price comparison engines, mobile apps, multi-site product aggregators, marketplace platforms and social commerce options.
Promote Pinterest ads: Being active on social media platforms for businesses is important but Pinterest is an often neglected platform. It is the third largest social media channel with more than 175 million views and active users. The network is comprised of 80 percent women. The number of men using it is increasing 40 percent of the new sign-ups are from men. Pinterest is also one of the most affluent social networks as more than a third of the user base earns more than $75,000 a year. The average order value from Pinterest ads is $50, making it the highest of all social media channels. So, Pinterest pins are an excellent investment especially to sell products within the Pinterest environment. A combination of promoted and organic pins is ideal as it can boost the overall performance of all pins on your account.
Maximize the use of Google Analytics: If you have already signed up for Google Analytics, then implement the tracking code across your site using Google Tag Manager. Also, integrate your shopping cart and enable ecommerce tracking. This will help to view your ecommerce conversion rates, total number of purchase orders, revenue, average order value and other valuable metrics about your audience demographics. This will help you determine the ROI. You can correlate the conversions you track in Google Analytics with social media engagement, email clicks, YouTube video views, Moz ranking fluctuations etc. using available widgets such as Cyfe's new data mashup widget.
Optimize content marketing: Content marketing is essential to strengthen your brand. It also helps expand your online presence, build brand awareness and remains one of the best tactics to attract more customers. Create buyer persona and then create content. Think about various types of content such as case studies, buyer's guide, authority guides, expert roundups, product comparisons, podcasts etc that you want to develop for various stages of the buyer's journey. Once you know what content has to be developed, create an editorial calendar to stay organized and efficient. Promote your content to your audience using paid media advertising and also using blogs, social media accounts, email lists etc.
Provide more payment options for customers: Provide various payment options for your customers. Many companies lose their customers at the payment area due to no EFT payment option and this is one of the main reasons ecommerce websites lose out on sales. The right payment gateway helps customers to conveniently complete online transactions. Providing various payment options gives you a professional edge; it will also enhance your trustworthiness.
Product reviews: Product reviews are effective in improving customer reach, and ecommerce revenue. Studies have shown that nine out of ten customers go through reviews before buying a product. It helps customers make a wise decision about the products or services you provide. Good quality reviews from other customers gives a sense of trust and loyalty and it will help your ecommerce store stand out in Google's local SEO rankings.
Setting up an ecommerce store can be made simpler with the right supporting services. The above-listed tips should help you boost your online presence and revenue. As mentioned at the outset, the starting point of ecommerce is data entry and outsourcing data entry is the best way to ensure that all your product information including titles, prices, images, description and so on are manually checked and reviewed before they are uploaded to your website. With this, you needn't be concerned about incorrect product listings or database errors. To ensure relevance and to stay ahead of competition, make sure that you frequently adjust your business model to encourage sales year round.