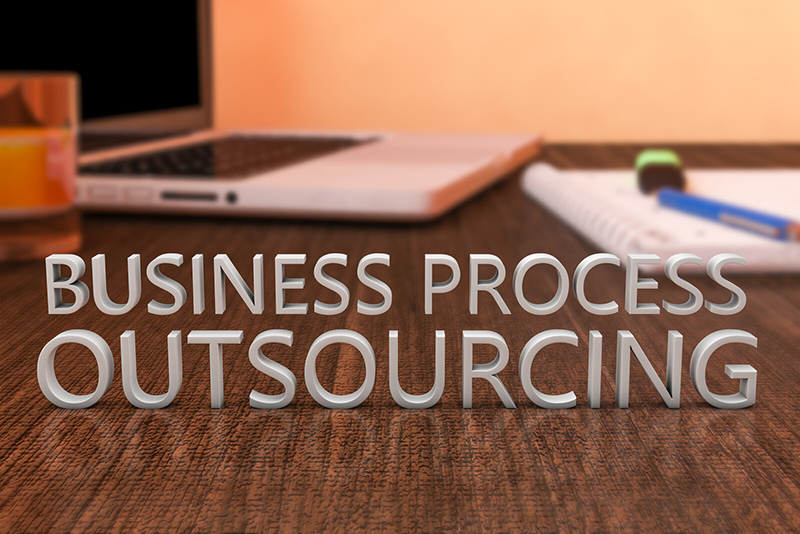 Medical data entry, medical coding and billing, claims processing, and data processing are time-consuming tasks and today most healthcare organizations rely on business process outsourcing solutions to manage them. Outsourcing lowers operational costs and allows providers to focus on patient care. Professional healthcare BPO service providers leverage digital innovations and technologies to meet client requirements efficiently. According Markets and Markets, the global healthcare BPO market is expected to reach USD 468.5 billion by 2026 from USD 296.4 billion in 2021, at a CAGR of 9.6% during the forecast period 2021-2026.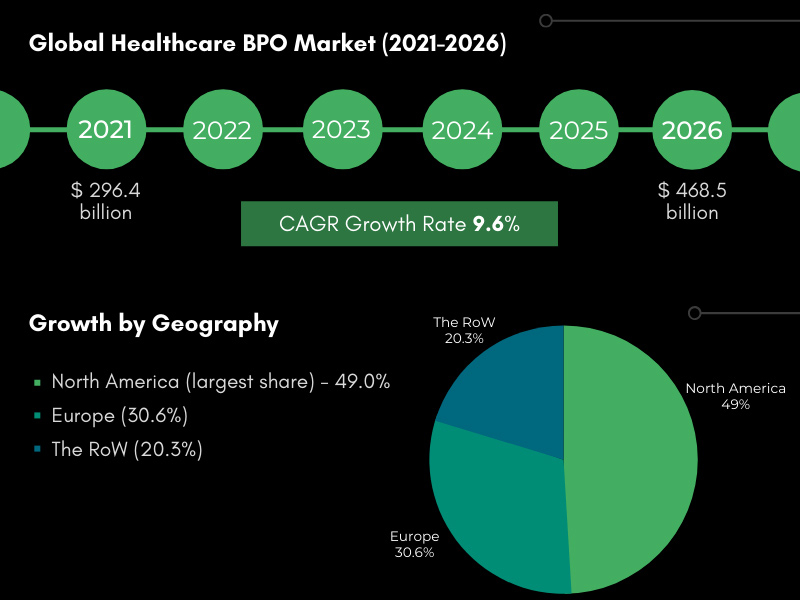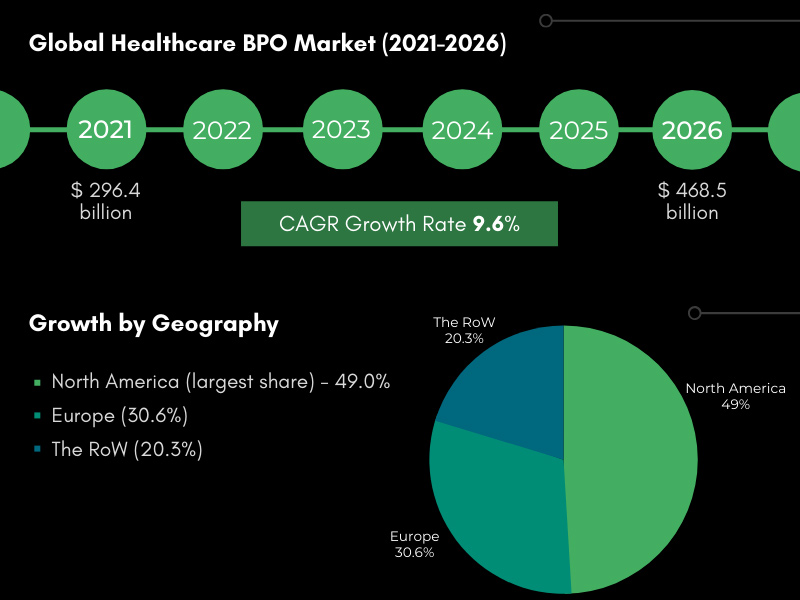 Healthcare business process outsourcing is practical strategy that allows medical facilities to get their non-core activities done by an external party and save time to focus on their core competencies. The pressure to reduce rising healthcare costs is a major factor driving offshore outsourcing and the growth of the global healthcare BPO market. Other factors that boost the growth of this market include growing outsourcing in the pharma and biopharma industries, rising demand for niche services such as care management and fraud detection services, and the need for structured processes and documentation in the healthcare industry. However, hidden costs in outsourcing is a key factor that may hinder the growth of the market.
As a result of the COVID pandemic, healthcare practices are facing enormous pressure to create a well-coordinated environment where all clinical functions are connected internally and the organization operates in coordination with other healthcare units. This is compelling healthcare organizations to outsource their non-core functions, such as revenue cycle management, claims management, patient engagement and more to third parties and focus on their core competencies for better patient outcomes.
Growing adoption of artificial intelligence-based tools for drug discovery provides an opportunity for the market to achieve significant growth. One of the major challenges that the market faces is data security concerns. Factors such as lack of internal control over patient information, lack of top management support, outdated policies and procedures or non-adherence to existing ones, and inadequate personnel training can result in medical identity theft. As healthcare BPO processes involve data transfer between healthcare organizations and BPO service providers, creating a secure communication platform is a major challenge faced by vendors catering to the healthcare industry. Less secure solutions may hamper the market growth.
The market is segmented on the basis of – Provider Service, Payer Service, Life Science Service and Region. By provider service, the market is divided into – Revenue Cycle Management, Patient Enrollment and Patient Care (Medical Transcription, Medical Imaging, Device Monitoring).
Payer services include Claims Management (Claims Adjudication Services, Claims Settlement Services, Information Management Services, Claims Repricing, Claims Investigation Services, Claims Indexing Services, Fraud Detection & Management), Product Development & Business Acquisition (PDBA), Member Management, Provider Management, Care Management, Integrated Front-End Services and Back-office Operations, Billing and accounts management services and HR Services. By Life Science Service, the market is divided in to Manufacturing, R&D, Non-Clinical Services (Supply Chain Management & Logistics, Sales and Marketing Services (Forecasting, Performance Reporting, Analytics, Research, Marketing) and other Non-Clinical Services.
Geographically, the market is divided into – Source geography (North America, Europe, ROW) and Destination geography (India, US, Bulgaria and other EU countries, Philippines, China, Brazil, Kingdom of Saudi Arabia (KSA) and ROW). North America holds the largest share in the market (49.0% in 2021), followed by Europe (30.6%) and the RoW (20.3%). Factors such as increased pressure to reduce costs and improve services and changing government regulations are driving the growth of the healthcare BPO market in North America.
Relying on an experienced business process outsourcing company is the best way for practices to get access to a skilled workforce, reduce costly errors and administrative burdens, and save staff time.