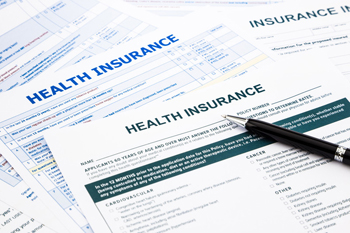 Lingering backlogs of applications for wellness insurance coverage has left American health officials in dilemma. It was disclosed recently that the Massachusetts Health Connector, the independent state agency that helps people find health insurance, had a backlog of up to 50,000 applications and that these have yet to be entered into a computer system. In addition to the time needed for data entry, it is estimated that the forms processing task for each application would take at least two hours.
This problem is not exclusive to the state of Massachusetts. It has been reported that in New Jersey too, health insurance applicants are still waiting for their insurance cards and have to pay hefty medical bills out of their pocket. Many pharmacies do not know how much to charge for prescriptions, hospitals are requiring patients to show their credit cards upon arrival, and it is not possible to obtain pre-certifications for special services.
According to a report, federal authorities have granted Massachusetts a 3-month extension to ensure short-term coverage for thousands of people via June 30. However, the federal deadline for enrolling in coverage for 2014 is March 31, 2014.
Reasons for Health Insurance Coverage Backlog
The main reason for the problem has been identified as failed website design: Though the Massachusetts state insurance website was working properly till October last year, it developed problems when it was revamped to handle the complicated requirements specified under the Affordable Care Act. It became slow to load, showed error messages, and sometimes crashed. To resolve the situation, the state reverted to processing paper applications. As it took long time to process paper based applications, the pile grown up. Though many were put in temporary insurance plans, several people are still uninsured.
Outsourcing Provides the Solution
State health insurance officials have now hired outside help to oversee website development process and to also handle the data entry and forms processing backlogs.
Professional BPO companies offer a whole gamut of solutions for website development, design, and redesign. Data entry services provided would include
Massive data capture of all types of handwritten and typed forms within a short timeframe
Conversion of huge volumes of hardcopy and image-based forms into electronic format
Customized data entry forms and automation
Content verification
Data validation processes
Automated forms processing
These firms also have vast experience in processing different kinds of forms including invoices, sales, purchase orders, tax statements, credit card applications, market research forms, and much more. The right service provider can help the federal government provide beneficiaries with the coverage they badly need.