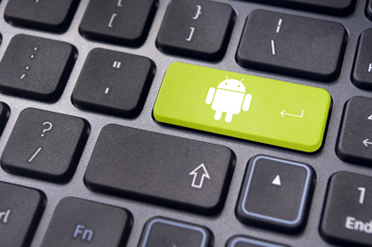 Mobile app development is an increasingly lucrative field. With technical knowledge, imagination is the only thing keeping you from getting an exciting app done, though things are not always so easy when it comes to marketing the app you've worked so hard on.
IDC figures state that Android's projected smartphone market share for 2015 is a mammoth 78% contrasted with Apple's mere 16.4%. However, app developers have not quite found the former to be the one for better monetization. Apple seems to provide more intelligent tools for that. But Google wants things to change. Like Apple, Yahoo and Facebook, Google is realizing the importance of keeping app developers happy. The future belongs to them and Google doesn't want to get complacent with its achievements thus far.
Android App Development Boosted by Google
Earlier in 2015 Google had launched fresh monetization tools and analytics for game developers. Google is now making life easy for Android app developers as well, to advertise their products more effectively. At the recent I/O 2015 conference, Google announced a range of tools which should be great news for hardworking developers of useful apps. Now, Google says, they can focus on getting their app up and running because Google gets more involved in getting the word across.
Universal App Campaigns is one of these tools, and the brainchild of the Google AdWords team. App marketers can now reach users across Google Play, Google Search, YouTube, Google Display Network and AdMob network through ads developed by Google. App marketers only need to specify the details of their ad copy, the kind of audience they want, and the money they wish to spend on it. Google then plans and designs the ad and gets the campaign started.
The Mobile App Install Campaign Attribution can enable app developers to realize how effective the various media partners are and how they can be used. Google would provide an idea of the app value in various networks based on metrics data. Developers will also have the provision to post-back conversions they receive to referring networks, which should help them optimize their traffic and also give them an idea of where to channel their advertising money.
AdWords can now also integrate event and app install data from other app measurement services such as Appsflyer, Adjust, Tune, etc, with Google already working to improve accuracy in measurement between the various third-party AdWords trackers.
Google is also launching a beta feature by which developers can set apart some users to show ads to them while hiding them from the rest. 40 mediation partners are now supported by AdMob. Google already has the Audience Builder tool to enable app developers to categorize app users based on how they use it.
AdMob Reservations is another beta feature unveiled by Google which enables app sales teams to take bookings for ad campaigns from advertisers they are directly involved with. Ad creatives can be uploaded, and campaign delivery can be managed for free.
Google also announced a feature that would enable developers to use native ads without having to carry out any custom design work. All they need to do is define their ad style through CSS. AdMob would use those specs to serve the ad. Developers can also change the ad appearance through some CSS adjustment.
AdMob is also getting integrated into Android Studio which would enable developers to create ad units quite easily as they create their app.
So if you're a developer you've got great times coming your way. Google is taking mobile app development seriously and needs developers to keep preferring Android to any other platform.