Going green requires a new way of thinking. In this digital age, it is easier to switch from paperwork to storing the important documents digitally and thereby go green. Document scanning companies provide the required support if you want to convert paper-based documents into text searchable and editable files and streamline document processing. Years ago, the idea of the "paperless office" was projected as the model of the future office. A paperless office is an ecologically friendly solution to inefficiency. The objective of the paperless office or green office can be achieved with advanced technologies such as OCR, which have gotten to the point where it is highly accurate and capable of processing an office level workload of documents. Information has now become more accessible, reducing search times and increasing productivity. The drive to develop advanced technology has met with a growing consciousness and concern over the environment. Nowadays, almost everything from banks, electricity, insurance, educational fees, car payments, credit card statements, etc. have online options for their monthly bills. These solutions help avoid the mass consumption of paper that is extremely wasteful as well as detrimental to the environment in the long run. There are so many ways to use the internet to sustainably store our information online.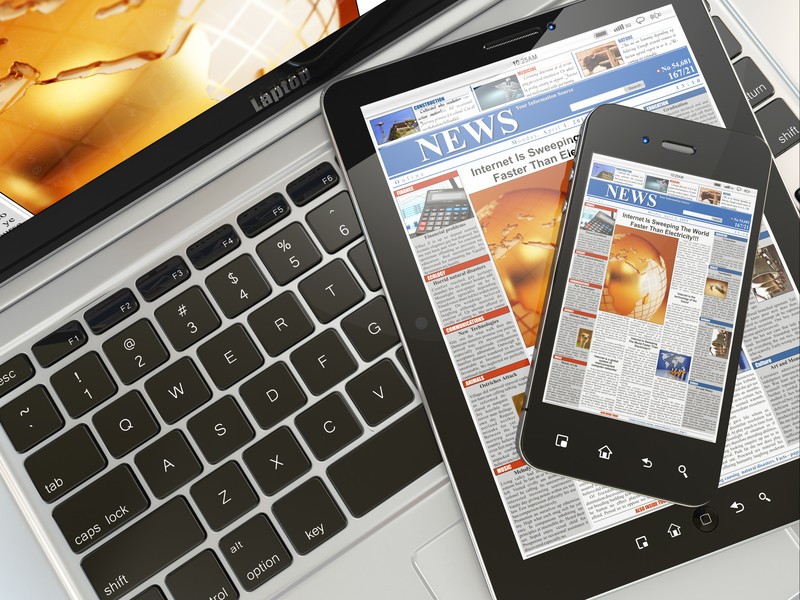 The Internet of Things has made our lives easier in the following areas:
 Signing Important Documents
Printing out important legal documents, tax returns, sales bills, receipts, etc. to sign is a thing of the past with the innovation of digital signature, which is instantaneous and it's even more secure than paper. Contracts and even taxes need to work overnight, faxing and waiting to get their documents signed. Online solutions help in dealing with strenuous activities associated with drawing up contracts and tax documentation. Digital documents are much easier to organize and locate. Business managers report that they waste a lot of time looking for papers that have been misfiled, mislabeled, or lost. Documents can be instantly shared with everyone in the organization, allowing for greater transparency and faster communication. You don't have to manually hand over documents or make multiple copies of one report. Stakeholders can view or edit electronic documents. Digital filing also enables easier and better collaboration.
 Bank Account Related Documents
Many of the banking documents you receive such as credit card statements, monthly synopsis, login password, or your account's most recent activity can be sent through an e-mail or as a message to your phone. Paper usage can be avoided for such activities that don't even serve a purpose other than to update you. You can check your account summary anytime online or opt for an email update.
Every interviewer wants to see your resume whether you are applying as a freelancer or a permanent employee. Linking a personal website, blog, or LinkedIn account to your digital resume gives you more chances of getting selected rather than printing out a physical copy of your resume and handing it across a desk.
 Subscribing Online Books and Magazines
Going digital also helps you save money when purchasing digital editions of books or magazines online; it also means no paper. If online apps like Kindle are a sustainable option for you, it's better for the environment too because it's all digital. You can also access files anytime and anywhere, allowing for greater flexibility and the freedom to read remotely at anytime.
 Common Household Bills and Business Checks
Using a digital wallet is another great option. Nowadays, everything from loan payments, insurances, electricity bills, taxes, services, licenses, etc can be paid online. If you're doing freelance business, sign up with an invoicing and payment service to go green. If this is not right for you, you can Google an invoice template, draw one up in a Word document, and email it. Or if you prefer to keep a record of invoices all in one place, make an Excel Sheet on your Google Drive, then share it with your employer or client. This virtually eliminates the need for paper. Paying your bills online can save valuable trees and reduce the carbon footprint.
Note-taking Apps and Digital Calendar
Many people depend on digital calendars and note-taking apps. It can easily store the dates of scheduled appointments, meetings and other important events. Iphone has built-in notes app for their users which can store reminders, grocery lists, etc. Color-coding system in apps help in categorizing what kinds of meetings and events you have fixed. Android too has various apps, which support voice recognition too to do notes. Digital notes are much easier to organize when compared to handwritten notes.
Going paperless with digital technology can save our environment as well as reduce costs, increase security, and generate actionable insights. Most paper reports do not address the goals of the company because there is no good way to aggregate data and use it effectively. Hence it is a good initiative for industries to embark on a digital transformation journey with support from reliable document scanning companies.