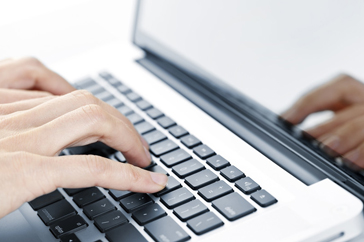 It may seem unlikely, but efficient data entry is a major requirement for theatre companies. Theatres and performing arts venues need technological assistance in management. They need to make themselves visible and worthy to patrons and prospective audiences, and hold events smoothly. Database management and data entry play major roles in getting the whole thing running profitably.
Data Entry Requirements
The requirements in performing arts are varied. They include:
Processing artist payments, bills and invoices
Generating and updating expense printouts
Creating ticket templates and event reports
Managing financial database, etc
These are some of the information that needs to be managed. Of course there would also be details regarding:
Transportation of artists
Travel itinerary
Hotel bookings
Check-ins and check-outs
Backstage lists
ID cards and card details, etc
All this information needs to be entered into the theatre company's management database. That's where database management comes into play.
Holding Special Events
This information is critical for the proper functioning of the venue or company:
Shows need to be held flawlessly
Audience needs to be attracted
Travel arrangements of the artists to the venue and to other locations in the city need to be carried out
Handling these aspects well ensures the memorable and efficient running of each event, which in turn contributes to the earnings of the theatre company. This makes professional entry of data and its management essential. If the theatre lacks trained or experienced staff for data management, it makes sense to outsource, which would ensure efficiency and cost-effectiveness.
Handling Special Projects
Managing these varied tasks requires a good deal of technical skills and high-tech solutions as well. Your theatre company needs a CRM (Customer Relationship Management) system to manage the data from customer interactions and communications. When a new project comes up, you may need new software for data management which needs to be integrated with your existing CRM system, and you may have to import processes to, or export them from, other vendors. Your IT team would need to be involved round-the-clock in such situations, and any kind of technical assistance would ease their burden. Your data entry outsourcing provider could offer that and contribute to your technical resources.
You may also need a periodic assessment of your CRM system, where the existing data and reporting structures are reviewed. Strong technical assistance is a major advantage here, since the review could form the basis or guide for future database and CRM projects.
When it comes to implementation, application review, project management and reporting services along with data entry, it pays to outsource to a company that offers small and large volume solutions.