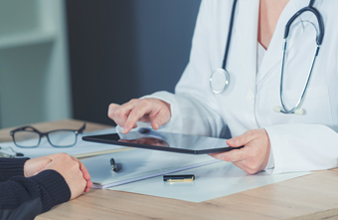 Medical document scanning is growing exponentially and medical practices and clinics are confronted with the reality that scanning of all critical patient documents is often a bigger challenge that expected.Converting and storing patient records requires proper management of medical records to ensure quality and consistency, along with strict compliance to HIPAA. A medical data entry company can create different file formats for the scanned images, the most popular being PDF, JPEG and TIFF.
The scanning process can be undertaken in-house or outsourced to a BPO service provider. Whatever be your preferred option, digitization of your medical documents is beneficial because you can have all your paper charts embedded into your EMR system. This saves you the manual labor of pulling out the charts the day before you see patients.With scanned medical records, the patient information you need becomes accessible via your EMR system to the entire caregiving team including nurses. Doctors can even review patient charts from their home office or from a mobile device.
In case you plan to set up medical document scanning in-house, here are some basic steps that you can follow for accurate scanning and management of medical records:
The first and foremost step is to make sure that each part of your digitization process – preparation, scanning, and quality assurance is finalized and documented.
Have four index fields in each medical record, with at least one unique field – for instance, last name, first name, DOB and Unique Health Number. This information is available for match-and-merge from data extracted from your EMR or billing software.
Keep a count of all medical files in your batch and also count the number of pages in each file.
Take out all the staples from all the pages and ensure that each and every page has a clear and straight edge. If required, cut out the jagged edge and tape down any post-it notes to fresh paper. This will help in clear scanning of all records.
Make sure that you face all pages the same way, and use a jogger for properly aligning the pages for the scanner. Fanning the pages once before loading the paper will help prevent double feeding errors.
Set your scanner to 300 dpi to ensure accuracy. Also, check the legibility of the scanned documents. If you are not using Match and Merge, then manually enter the details.
Scan each and every file individually and name them according to your conventions, and also keep a backup of all important documents.
To ensure quality, it is important to proofread the scanned documents. A quality control person can ensure the quality of the documents and also review samples for problems and quality issues.
Count the total number of digital files you have saved and ensure that this number matches the total number of files in your batch. It is important to check each digitized file to make sure that the number of pages match.
A proper medical record scanning process can prevent potential problems and ensure compliance. It also ensures quick retrieval and safe storage of critical patient data. Make sure that you have all necessary security measures in place to safeguard sensitive health information.
To learn more about healthcare records we have written a new blog "Ten Best Practices to Digitize Patients' Medical Records" on January 6, 2020