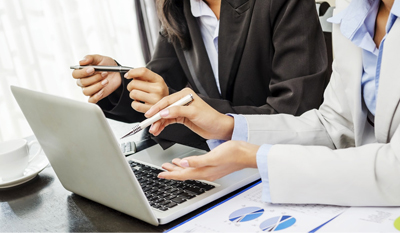 Business enterprises, big or small, require accurate data entry and processing. Data is of great value especially in businesses such as health, law and finance especially because it involves processing of personal data. Data needs to be managed in a timely manner and must be accurate. Streamlined data helps to make better business decisions, enables better understanding of the tasks and propels growth of the organizations. When there is a huge volume of data to handle, organizations may find it difficult to handle data and so today many organizations outsource their data processing tasks. Data entry outsourcing will help cut down on enormous investments in skilled human resources and infrastructure. This enables organizations to invest in diverse business areas and focus on expanding the business.
Outsourcing to a reliable data processing vendor provides major benefits such as:
Speedy data entry and ready availability of updated business information: To stay ahead of the competition any business needs all information to be updated and readily available. This helps the managers to speed up decision making. A reliable outsourcing company would ensure speedy data processing and quick generation of reports with the help of sophisticated data entry systems and experienced data entry professionals.
Highly accurate data processing: Reliable vendors have various levels of quality checks to ensure complete accuracy of the information processed. Moreover, the highly trained and experienced workers provide error-free data in the first place. With accurate data, business organizations can get to the next level.
It gives you more time to focus on generating income: Hiring a good vendor means delegating the task of data processing to someone who is experienced and trained. It helps business owners to save more time and the free time can be used to focus more on income generating activities.
Investing in new ventures with the saved money: In-housing the data processing task requires high quality equipment and software that can prove to be very expensive. But outsourcing data processing is economical and the saved money can be invested in new ventures. This helps business organizations to expand and diversify.
Helps you identify more opportunity: After outsourcing the data processing task to a good vendor, business organizations can concentrate on finding out new opportunities. New target markets or a whole new area to introduce business can be identified and the organization can work towards achieving new business goals.
When planning to utilize outsourced data entry services, do so after considerable research. Ensure that the company is a trustworthy one and that it has incorporated the latest hardware and software into their processing system. Don't fall for cheap services since these almost always prove to be of inferior quality. Choosing the right provider ensures security and excellent accuracy of data. They offer customized service according to individual client requirements at reasonable rates.