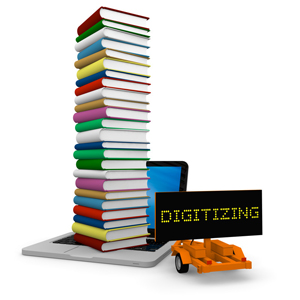 Do you have a box of old family photos or documents you want to preserve and share? Do you want to create backups in multiple places? Digitization of genealogical and family history records can make all this possible. Scanning and indexing historic documents and converting them into digital format will help preserve them for years without deterioration.
Digitizing family history in simple terms is the process of creating computerized copies of genealogical information, photos, and documents. Documents for building up a family history may range from letters to postcards, marriage certificates to deeds, and many more. Once converted to electronic format, the system acts as an ideal platform for conducting family history research and lays the foundation for easier correlation and evaluation of sources.
Good documentation of historic records is important to make the research process smooth and easy. Good documentation for family history research should include some elements such as:
Research Logs: Research logs act as a tracking system for searched sources and those they plan to research. It includes the list of sources visited, with a note on what has and has not been found. Precisely saying, a research log will contain details like:
Purpose of each search
Comments about your search strategies
Sources without any relevant data
Suggestions, questions, analysis, and discrepancies
Summary of significant findings
Family Group Records: Family group records are documents containing details of family members such as their names, records showing birth details, marriage details, death details, events in family, and details on spouses.
Family group records in well-documented format can function as a good source to find ideas on where to search next. It will have all the cues and information needed to guess name variations, dates, and places of events.
Photocopies of Sources: Keeping photocopies of sources will be helpful for research in many ways. It helps to:
Allow comparison of various sources
Allow error-free transfer of data from the source to the family record
Examine the reliability of the evidence
Re-examine evidence
Files in Organized Format
Files should be kept in organized format for improved accessibility and to keep the records up-to-date. Keep the content of each family in a file, containing names of parents and children. It should be arranged in alphabetical order.
A recent report says that FamilySearch International is digitizing and enabling access to billions of historical records. They accomplish the task by collaborating with commercial family history companies and the online community (such as ancestry.com and genealogy.com).