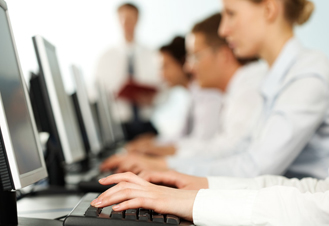 "An important part of what the state does is preserving its history", said James R Thompson, Former Governor of Illinois. The significance of these words is evident in the demand for digitization services by historical departments, libraries, and other institutions across the U.S.
One such project launched by Maine State Library and Maine State Archives is an effort to make history easily accessible and searchable among the public. They took help from various volunteers to transcribe the text from high quality images of historic documents. This information was then posted online along with the images, which would help researchers, students, and genealogical sleuths to learn more about the Maine's history without having to travel to the state's capital, Augusta. So far, about 500 pages of digitized documents have been posted on the project's website.
The list of projects for transcription includes the Civil War hospital records, militia documents from the Revolutionary War, and town records, birth and death records from the Cranberry Isles, collection of correspondences of author E.B. White and artist Dahlov Ipcar, documents from 1777 on the capture of a fugitive slave, and more. With the bicentennial of the state of Maine coming up, archivists believe that putting these documents online will give people a new way to learn more about and engage with the history of the state.
The aim of the project is to convert documents into easily accessible and searchable format. This project encourages volunteers to transcribe the documents for future users who may not be able to read cursive or may have a visual impairment. After transcription, the original documents are preserved within encasements to protect them.
Today, many institutions looking to digitize historical documents rely on outsourcing companies providing document conversion services. Benefits of digitizing historical documents are:
It will provide more information about the past which will help future generations learn more about a nation's rich culture, tradition and historic importance
It will allow viewing of the documents in high quality resolution
It enables preservation of original photos or images and other valuable assets from degradation and deterioration
It enhances accessibility of information through the Internet to anyone at anytime.
When bulk document scanning is involved, it's better to rely on an established document scanning company. These providers use high-end scanners to process large volumes of documents and can ensure high quality output within a short time. Whether text manuscripts, transparencies, blueprints, drawings, or photos, they will provide the image quality best suited for each document type. This will assure optimum image quality which is especially crucial for projects like the Maine historical document preservation venture.