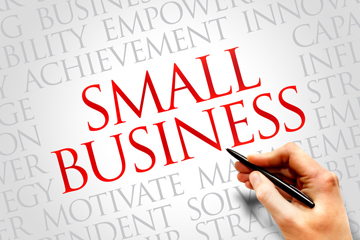 Digital transformation has impacted nearly almost all industries. While large businesses have taken the lead by digitizing documents to enhance productivity, improve response times, monitoring process status and optimizing workflows, smaller businesses continue to shuffle and sort stacks of paper files, which is tedious and less productive. For small and mid-sized companies, digital transformation has brought unimaginable opportunity to become more nimble, expand and also ready to face large competitors. Data conversion services are utilized to convert all documents into digital format which helps to work directly with suppliers and customers while gaining more control over the business.
Studies have shown that over 65 percent of SMBs that used digital optimization techniques reported a payback within the first one or two years and over 70 percent were more than satisfied with how much they saved just by digitizing their accounting materials.
How Small Businesses Adapt to the Digital Market Place
To get a clear understanding regarding how the digital economy is impacting companies with fewer employees, SAP and IDC surveyed more than 3200 decision makers across 11 countries. The study focused on how small and midsized companies use technology as a competitive advantage over large companies.
49.3 percent of decision makers believe that technology levels the playing field for small business versus larger corporations.
40.8 percent of respondents cite their size as an advantage over larger companies that are less able to take advantage of digital innovation in a timely way.
From the IDC study it is clear that there is a clear connection between digital transformation and revenue growth. Fast-growing small and mid-sized firms with more than 10 percent annual growth were significantly more likely to indicate major progress towards transformation that slower growing firms. For instance, Living Proof knew that it would need more than science and a great product to compete with international beauty brands like AVEDA, Redken and Pureology. So it adopted digital transformation including finance, human resources, supply chain and production.
5 Other Resources Useful for Small Business
Managing a small business involves hard work and challenges. Some small businesses fear the impact of large companies, others are worried about market highs and many other poorly funded ones wonder if they can obtain a loan to make it to the end of the year. However there are many resources available that help small businesses to use. The following are the five resources that a small business can work with:
Be a member of the chamber: The U.S. Chamber of Commerce has been functioning for many years now, which helps both large and small companies to grow and stimulate economic development in their geographical area. The Chamber of Commerce also facilitates introductions, coordinates events that help members generate leads and they advocate on members' behalf to affect legislation benefiting members.
Community colleges: Many community colleges like Houston Community College System provides affordable and low-cost workshops and short-term courses to small businesses including real estate courses, financing small business, how to start small business and so on. Community colleges also offer courses at flexible timings for training so that you can attend the course or workshop at desired timings.
Small business development centres: Small Business Development Centres (SBDC) offer low cost and sometimes free workshops for small businesses, from marketing to financial to how to use convoluted federal government procurement databases to search for areas of opportunity to pursue. It is typically affiliated with large universities in certain cities. It is a secret weapon that comes highly recommended.
Minority Business Development Agency: Minority Business Development Agency (MBDA) helps to work through the mobilization and advancement of public and private programs. MBDA initiatives are designed to help minority-owned small businesses to be competitive in today's market place.
Small Business Administration: Small Business Administration provides access to capital to expand. SBA has hundreds and hundreds of established lender relationship in the US and SBA representative are also available to assist small businesses in gaining access to capital. While each small business is unique and is treated on a case by case basis, history shows that the SBA has guaranteed bank loans for many companies with low credit score. So do not let your concern about having a not so good credit score be a showstopper for you.
Having a small business or being a small business owner is not easy, it requires quick phone calls making or sending emails to take advantage of all resources that can make a difference. The quicker you are, the more advanced you are towards success. Digitization of all documents with the help document conversion services along with the other five resources mentioned above helps small businesses to run smoothly. Elevate your small business to the next level with digital optimization, it helps to streamline workflow, increase security, enhance productivity while customers get to enjoy quicker response.