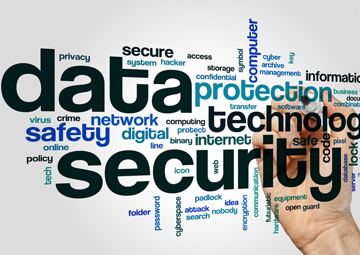 Data security is a prime concern for all organizations when utilizing solutions such as business process outsourcing services. With every year, data breaches are increasing rapidly causing huge losses to small-, mid- and large- size companies. According to a study from the IT research firm Computer Economics, IT organizations now rely on outsourcing service and the rate has increased since the Great Recession. Businesses are expanding and a rising amount of work is outsourced to third party services.
According to the report, the percentage of total IT budget spent on outsourcing has gone up from 10.6 percent to 11.9 percent. This shows that organizations have spent around 10.2 percent to 10.6 of IT budget on outsourcing for the previous four years. IT security is the fastest growing function that is being outsourced. This is because of various dangers and threats from data breach, which is increasingly rapidly with every year. It is very important to use the right skills to tackle these threats but it is a challenge. Therefore, seeking the assistance of professionals is the ideal way to ensure IT security. Other important areas like cyber security, disaster recovery, and network operations also require specialized skills to ensure data protection.
Outsourcing has become an attractive option for all organizations and many organizations are growing IT outsourcing budgets at a faster rate and have also increased the percentage of their IT budget spent on outsourcing from 6.3 percent to 8.7 percent. Small companies have also started spending greatly for IT security. They are spending 7.8 percent of their IT budget compared to 6.7 percent last year, and medium sized companies have also increased this from 4.7 percent to 6.5 percent.
Application development is the most outsourced function. Around 37 percent of organizations that outsource this function are planning to increase the amount of work they outsource.
Five Security Functions That Can Be Outsourced
Security Monitoring: Many organizations lack in their own security operations centre to handle comprehensive monitoring and alerting services due to various reasons. Large organizations with high security teams also face other high priority staffing and transformation projects that lack security monitoring. But with managed security service providers (MSSP), security monitoring services can provided to any big or small organizations and for every budget.
Security Testing: There are many types of security testing which includes static code analysis and regular vulnerability scanning. An expert external service provider can provide objective network penetration testing, application security testing and product security testing. Compliance and contractual obligation often require an external party to conduct to conduct these tests. So a good relationship with one or more trusted firms for these specialized services is advisable.
Incident response: Once your security monitoring is done, the second step is incident response. A company requires a lot of preparation in terms of teeing up all the right people internally to help navigate how to triage and communicate a security incident internally and externally. Sometimes it is difficult to find the right internal expertise. So having a good relationship with a firm that is specialized in incident response and forensics is important.
Third party assessment: Third part assessment is a common compliance and contractual requirement. These third party assessments act as a check box and help to move on with the task. It is also an opportunity to identify real risks these parties pose to the organization. It is ideal for outsourcing because it can be difficult to predict when they are going to occur and may cause unnecessary impact to your security team's routine operations.
Training: Security training can be in various forms and a wide range of products are available in the market that offers off-the-shelf security awareness content for your organization's customization. Targeted training for specialized functions is the primary opportunity to improve external expertise. In case of issues like identifying coding languages, and typical vulnerability found in past penetration tests can be solved with the help of a specialized training provider who can offer customized training to your developers regarding writing more secure codes and how to minimize risk.
Increasing data security threats drive the trend of outsourcing various business functions. This is because finding and maintaining the right professionals and equipment to meet these threats is challenging, and seeking the service of experts to supplement in-house security skills is a smart choice. Security of your sensitive data can be assured by utilizing only reliable outsourced solutions such as data entry services and data cleansing services for your organization.