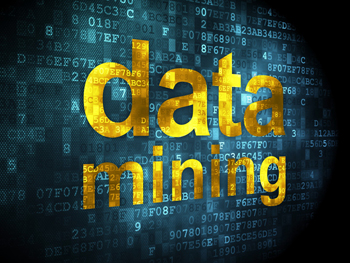 In today's world, business processes depend largely on technology. With increase in automation, corporate fraud is also on the rise. Unscrupulous individuals exploit weaknesses in security and controls to commit crimes that cost firms millions of dollars. Businesses have discovered that accurate analysis of big data can help detect and mitigate corporate fraud.
Data mining is one among the popular technologies used for processing big data, mainly with the objective to increase sales. Big data, if wisely used can also find application in fraud detection. Finance and retail are the two sectors greatly affected by fraudulent activities. U.S retailers such as Neiman Marcus and Target have reported massive security breaches last year. They lost millions of customer payment information along with other critical business data.
The fraudster can be either an external party or parties. The fraudster can commit the crime as a prospective or existing customer or a prospective or existing supplier. The fraud detection process involves thoroughly understanding the nature of the business, identifying possible fraud, listing possible fraud symptoms, using technology to gather data about these symptoms, analyzing the results, and finally investigating it. Organization are mining information not just from their existing data but also additional sources such as social media platforms, blogs, emails, chat messages, news, and much more.
There are customized versions of data mining software available to crunch and process big data. A recent survey conducted by Ernst & Young among 500-odd companies, reveals that a few companies are using data mining technique for fraud detection. The main highlights of the survey are:
Seventy-two per cent believes as big data has the potential to mitigate frauds
Seven per cent are aware of specific big data technologies
Only two per cent are using the technologies
Companies that employ data analytics to detect fraud make use of basic stuff such as Microsoft Excel and SQL Server, which cannot handle huge volumes of data. They either use advanced techniques or associate with a professional firm that offer data mining services to accomplish the task.
U.S. companies make use of data mining techniques for detecting fraud in credit card system, insurance claims, and financial accounting. Improved fraud detection is essential to maintain the viability of the U.S payment system.
Many firms do not employ data mining for fraud detection due the lack of skills and reluctance to invest in expensive data mining software. Professional companies that offer data mining services would have a team of specialists on the job. As they have a vast clientele, they enjoy economies of scale that can provide services at affordable cost.