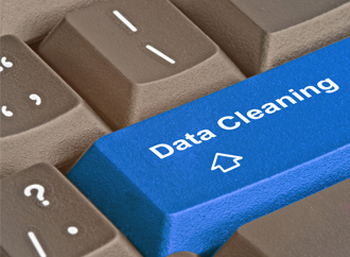 Data warehousing refers to the electronic storage of a large amount of information by a business. Stored in a secure manner, this warehoused data would be reliable, easy to retrieve and manage. Creating a data warehouse involves data extraction (gathering large amounts of data from multiple source points), data compilation and data cleansing. The cleaned-up data is then converted from a database format to a warehouse format. Once in the warehouse, the data goes through sorting, consolidating, and summarizing among other processes. A professional data cleansing company can assist any business with this process. Data cleansing helps to improve the quality of data by detecting and removing errors.
According to the latest report from Transparency Market Research, major factors that boost the growth of data warehousing as a service market during 2017-2025 are –
systematic and efficient arrangement of data
increasing demand of big data trend
rising demand for low latency and high speed analytics all together with the escalating role of business intelligence in an enterprise management
increasing use of mobile, social media traffic and networked sensors creating increasing stream of data
ongoing demand for next generation business intelligence
However, problems in managing and enhancing data quality are major restraining factors that impact market growth.
One of the main opportunities in this global market is technological advancement, which is likely to play an important role in addressing extreme data and real time data warehousing needs. Development of programming techniques with advancement in core technology, memory and storage is also expected to offer an attractive market opportunity during the forecast period.
While the market types are divided into information processing, analytical processing and data mining, data warehousing models include virtual warehouse, enterprise warehouse and data mart. Based on application the market is classified into consumer goods, retail, banking sectors, and manufacturing sectors among others.
Owing to technologically advanced infrastructure, a major factor, North America is expected to have the largest market revenue followed by Asia Pacific and Europe. U.S. and Canada are the major countries responsible for the market growth. The report highlights the key players in the market that support data warehouse delivery as – International Business Machines Corporation (U.S.), Oracle Corporation (U.S.), Microsoft Corporation (U.S.), Teradata Corporation (U.S.), Actian Corporation (U.S.), HP Co. (U.S.)., ParAccel Inc. (U.S.)., SAP AG (Germany) and others.
Data warehouses help to integrate data from diverse transactional, legacy, or external systems, applications, and sources. Data cleansing outsourcing is an ideal option for any organization to benefit from clean, reliable and actionable data.