For any business, collecting and organizing data manually is a time-consuming and challenging task that comes with a number of limitations. Automating data entry task is an effective way to save time and money, as well as improve the accuracy of data. For bulk entry, it is ideal to partner with an experienced data entry company that is up to date with the latest technologies. Data entry outsourcing provides diverse benefits. Advanced data entry software types are available to replace costly paper and manual data entry processes and automate them. According to a report from The Business Research Company, the global database software market that reached a value of nearly $85,369.5 million in 2020, is expected to grow at a CAGR of 9.7% to nearly $135,573.1 million by 2025. The database software market is then expected to grow to $189,209.2 million in 2030 at a CAGR of 6.9%. Increase in data-driven businesses is a key factor that boosts the growth of this market.
Take a look at these tools to automate your data entry tasks
Zoho Forms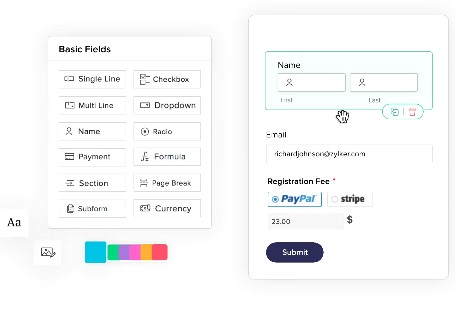 This feature-rich form builder software can simplify data collection with online forms. Customizable themes, situation-specific templates, and a simple user interface helps you create beautiful, functional forms for all your needs. While the Zoho Creator allows creating data entry forms without coding, Zoho Reports allows making use of these data entry Forms and adding data into your table database. You can collect data efficiently with the help of 40+ field types.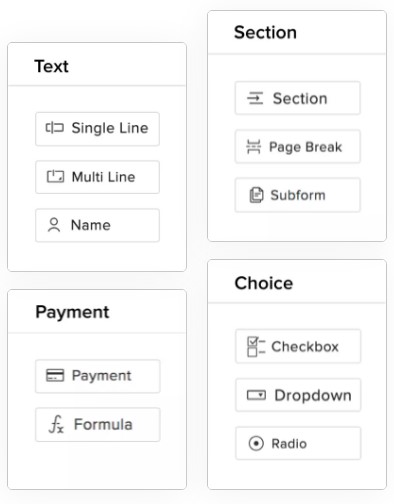 Users receive instant updates with email or SMS notifications from the online form whenever a new record is submitted or updated. Chat platforms assist your teams to work collaboratively, and you can share views with other users by providing the user's email address. You can also use features such as – Field validation, Custom forms, Form Workflow Automation and more.
Docparser
Docparser identifies and extracts data from Word, PDF and image-based documents using Zonal OCR technology, advanced pattern recognition and with the help of anchor keywords. You can either choose from Docparser rules templates, or build your own custom document rules.


Image source
Users can benefit from intelligent filters and tabular extraction options to get precisely what they need. You can use this software to accurately extract data from scanned documents and convert scanned documents to Excel. Converting JPG, PNG, and TIFF images to Excel is easy with Docparser in just 3 steps: Signing-in to Docparser and uploading file, Creating parsing rules and Previewing and downloading Excel.
Typeform
With Typeform, you can get easy, stylish forms that make data collection much easier. You can post surveys that feel more like conversations than interrogations. Marketers are using this platform to attract new customers.

You can create forms with built-in photo and video libraries that keep your audience engaged. Custom layouts and themes help to highlight your brand. Creating forms in this software is easy – Just pick a template or start fresh without any coding, embed into website or just share the link and generate shareable reports.
Fastfield
This app for digital forms can create custom mobile forms in minutes, which makes it easy for businesses to deploy inspections, checklists, work orders and business forms all in one app. Even without any technical experience, you can use this flexible form builder to build digital forms tailored to fit your specific data collection needs.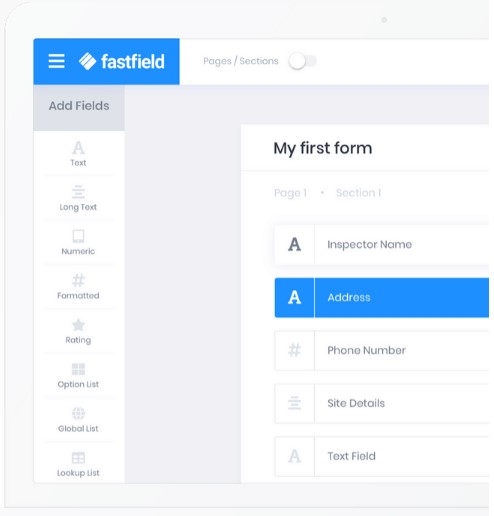 Image source
Transforming paper forms into dynamic mobile forms can save time and money. Forms can also be dispatched to any number of users who can then complete those forms using the FastField Mobile Forms app on their own smartphones, tablets or through a Web Form browser. Features such as Flexible Form Builder, Multiple Platform Support and custom workflow make this app easy to use.
GoCanvas
Used mainly by construction organizations globally, GoCanvas is ideal to automate your data collection requirements. You can streamline data entry by eliminating unnecessary fields and capturing only the data needed.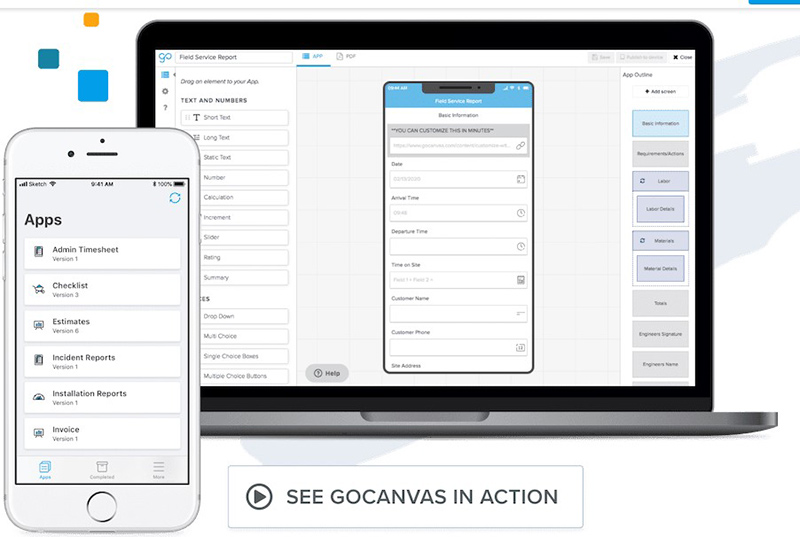 Image source
Its key features such as Online drag-and-drop App Builder tool, PDF Designer, Image Capture, Signature Capture, GPS capture and Barcode Scanning make it an ideal tool to eliminate manual data entry and automate your forms. Users can create mobile forms and apps like construction cost estimators without any coding knowledge. Its Room Measurement Form will automatically calculate the square footage or other required measurements and the Visitor Sign In/Sign Out Sheet quickly captures visitor information in this easy-to-use app.
Proper organization of data is important for small as well as large businesses to keep all the data safe and store it safely in one place, and make it easily accessible.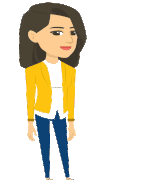 At Managed Outsource Solutions, we are experienced in providing data entry services to large and small businesses in the US across all industries. We serve business entities in all sectors including banking, telecom companies, insurance, hospitality, healthcare, transport and education.Call us at 1-800-670-2809!