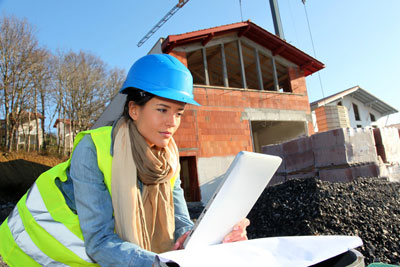 Data is important for any business, and this is the age of Big Data when a huge amount of data is being generated on a daily basis. Moreover, the value of a business is associated with its ability to mine data. Here we are looking at the architecture industry, which people may not typically associate with big data. But big data is making drastic changes in this industry niche as well. The architecture industry is changing every day, and now demands innovative business techniques. The high volume data needs to be streamlined and made easily accessible, which can be done efficiently with the support of reliable data entry services. This partnership will help architectural industries to ensure strategic planning and management of various construction projects.
The Architecture Engineering and Construction industry is heavily reliant on a complex network of consultants, designers, contractors, sub-contractors and project managers and others. These people need to work together in an integrated manner if cost, time and quality expectations are to be met. Data management is a huge responsibility in this regard with a large number of drawings, documents, contracts, emails and specifications to be efficiently managed.
Take the case of a construction company undertaking the construction of a new building or renovation of an existing building. They need to submit engineering drawings and other documentation for review by city engineers. These documents become the official city record that the city field inspection staff will use to verify that the completed building meets all building codes and safety requirements. Since handling these large drawings may prove difficult, these need to be digitized. A data entry and document scanning company can provide support in this regard and generate the necessary data in a cost-effective and efficient manner. They can convert the paper documents into output in PDF, TIFF, PDF/A, or other required formats.
As in other industrial sectors, forms processing and data conversion in the office setting comprise a major task, which is best outsourced to a reliable vendor. Forms data, whether in paper or electronic format converts to accounting, payment processing, records retention and management, customer service, marketing, donor databases, compliance support etc. Data entry outsourcing services are available for:
Payment processing forms
Rewards/loyalty application forms
Contact forms
Client database
Customer satisfaction/feedback forms
Human resources forms
Compliance forms
There are a number of benefits associated with processing data contained in forms. The processed data may be required for reference periodically or when a new project is initiated.
A professional data entry company is a good choice because it specializes in providing data entry services and has been doing this as their primary work for many years. They have experience processing millions of diverse types of forms and will be following a highly optimized process. A major benefit is the dedicated, professional staff that comes with these services. Another advantage is the technical expertise that enables them to provide a custom solution to meet individual client requirements.
Professional data entry providers can work with any industry
They are well-versed in regulatory issues and provide complete security for the data entrusted
Round-the-clock service
Customized turnaround time
Consistent quality output
The architecture engineering and construction industry can benefit by working with a dedicated data entry company. Outsourcing allows organizations to focus on their primary business objectives, improving bottom line and ensuring customer satisfaction.