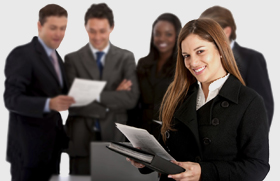 Every business enterprise has its own database systems to store information related to core business activities. Data related to accounts, HR, ERP, production systems and payroll is stored in huge database systems to streamline their workflow. What happens if your business related data is duplicated, inaccurate, and ultimately affect your overall business productivity? Data cleansing is your answer to all your data quality issues and it is an advanced data maintenance technique used to amend or remove incomplete, incorrect, duplicated and improperly formatted data in your database system.
When you modify, implement or upgrade your database system, it is necessary to cleanse or filter your existing data for any imperfections and ensure that your data is of high quality and accurate enough. Here are the data cleansing services available:
Validation of data: the data is checked against a set of rules including spelling, consistency, data type, and format. Invoice totals and other billing parameters are checked.
Verification of data: the accuracy of data is confirmed by checking against other sources.
Data cleansing: correcting all spelling errors, typos, as well as missing, incorrect and inconsistent data. Duplicate and obsolete data are removed.
Formatting of data: converting data from one format to another.
Data updating: the current data is verified and updated if necessary.
Normalization and rationalization of data important to the client
Abbreviation expansion
Records matching third party information are compared and removed
To understand the importance of data cleansing services, let us consider the case of a major manufacturing enterprise whose data quality became questionable when they installed a new system to their ERP servicing module. After the installation process, they found that they had lost relational links of their old systems that connect between workshop locations, names of their clients and equipment on site. To solve this issue, they hired a professional on contract basis to call clients and to retrieve their lost data. The manufacturing firm incurred a huge cost on this, and they also lost the opportunity to market new equipment services to their existing clients thus losing another chunk of their revenue.
This manufacturing firm could have averted this crisis, if they had approached an established service provider that offers affordable and customized data cleansing solutions. Such outsourcing firms have professionals who have years of experience in providing effective solutions in this area and their solutions will help you save valuable time and other resources considerably.
When you entrust data cleansing tasks with a service provider, you need not worry about data security and confidentiality issues as most service providers have their own stringent data security policies to earn the trust of their clients. They implement 256 bit AES encryption system for online data transfer and most companies have round-the-clock customer support to answer your queries regarding their services.