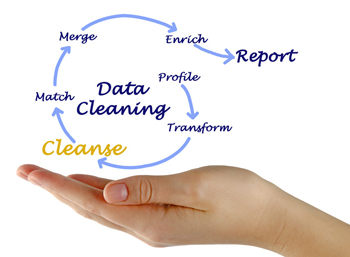 Good data is the biggest asset of an organization. In fact, data is key to customer satisfaction, successful sales and marketing efforts, and also provides a bird's eye view of an organization's customer base. However, there are many companies that work with dirty or rogue data. Dirty/unclean data is inaccurate, incomplete, erroneous, duplicate, fraudulent or redundant data. Organizations can utilize data cleansing services to get rid of bad data, and obtain reliable, good data. According to a popular software marketing, strategy and technology expert Hollis Tibbets, bad data is estimated to cost the U.S. economy over 3 trillion dollars per year. This type of data gives the companies an inaccurate view of their customers and also leads to bad marketing initiatives. In fact, over the course of time, any database will be filled with outdated datasets. Constant and regular data cleansing (cleaning of data) can help address issues associated with bad data. The month of December is considered as the best time to do this to start the New Year afresh. Data cleaning involves cleaning out a database to ensure that only the highest quality data remains, thus helping companies to focus on current and relevant information.
A database that is filled with bad data may not be able to offer value to the business. Data cleansing helps to remove issues such as duplicate entries and verify email addresses to ensure that a database provides qualified leads.
Let us see what steps you can take to clean up your data lists and ensure better quality, more effective data management.
Have a clear understanding of your customers/audience: Your aim is to have your lists work for you for effective lead generation. That means you have to establish your target market and understand their challenges.
Be focused: When procuring data, focus on demanding more specific criteria. This is the best way to pinpoint your target audience and build lists that are more likely to result in meaningful contact and profitable results.
Cleanse and refresh your data regularly: It is worthwhile to invest in data cleansing to keep your information current. This involves removing inaccurate data and old contacts, and appending data, thus ensuring that you have relevant information that is useful to your sales and marketing team.
Establish a methodology: Have a sound methodology to collect lists that are clean, accurate and complete.
Standardize your data: Your data must be organized in a standardized format if you are to make the best use of it. Find out the best way to format your data and set this as the company-wide standard for list building.
Make sure that data quality is paramount: Data quality is much more important than data quantity. So ensure that the information you have in your database is clean, accurate, and of excellent quality.
Outsourcing data cleaning to a good data cleansing company will help organizations spend their time and resources to focus on their core business, or activities, reduce the cost associated with hiring in-house data cleaning employees as well as investing in their training and development, and provide organizations a higher quality work at a much lower cost. The outsourcing companies have the tools, infrastructure, expertise and technology in place to take the project and finish it quickly and efficiently.
Requirements of a Data Cleansing Company
The data cleansing company that you intend to outsource to should ideally have many years of valuable experience and knowledge, which are critical to work efficiently on data cleansing. They must have a team of skilled data cleaning professionals who have expertise in delivering high quality results. They must also have a better grasp of complex projects. This helps translate into increased efficiency and productivity. Accuracy should be their specialty and they must pay attention to detail to scrub the data and find the qualified leads that a verified database brings.
By outsourcing data cleansing requirements, organizations can save a lot of money which can be directed towards the growth of the business. Outsourcing also guarantees a verified high quality database, which is undoubtedly the most valued asset for any business.