Making regular improvements to enhance your business is important for its success and sustainability. Business leaders need to constantly monitor their business processes and bring in modifications if necessary to ensure optimum functioning and efficiency. While constant vigilance and proactive functioning are indispensable for business growth, there are a few useful tips that you could consider to ensure business improvement.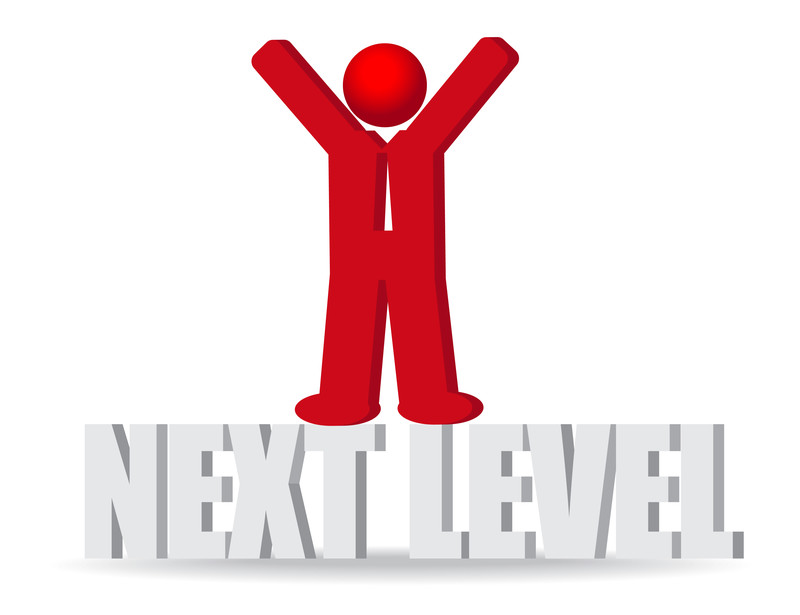 Automate the tasks -Automate whatever you can, whether it is sending out pay stubs to employees or receipts to vendors. The first step is to scan all your business documents. You can either scan all your documents in-house or outsource document scanning tasks to professional document scanning companies. With advanced equipment and high-end software, document scanning service providers can efficiently scan paper documents and convert them into the desired file format. Automating monotonous tasks helps save your employees' time and allows them to do more productive tasks. In addition, automated processes can cut costs as well as increase business efficiency.
Short daily meetings – Hold a daily, 10-minute company meeting. This is a good way to keep all employees up to date on any new developments within the company. It is best to keep these meetings within the 10 minutes to maintain the interest of participants and make the meeting more productive.
Set goals – Setting goals and objectives is crucial for your business success. You need to use these goals as an ongoing planning tool to ensure that you continue to move forward in your small business.
Chat face-to-face – Face-to-face interaction speeds up the process of solving a problem, answering a question, or getting something important clarified. You need to encourage employees to openly communicate with each other. This will help create a steady flow of information. Ensuring that your employees are comfortable communicating face-to-face will help keep your business moving efficiently.
Acquire information from competitors – You need to look to your competitors, when searching for ways to improve your marketing. Find out what they are doing to attract customers. Their tactics may work for you, as you are also trying to attract the same customers.
Avoid interruptions – Business meetings are a necessary factor in any organization. However, these meetings can cause constant interruption which prevents employees from completing their task efficiently. To avoid these interruptions, consider scheduling multiple meetings on the same day, instead of scattering them throughout the week, and block out time on the calendar for actively working. Blocking out chunks of time for uninterrupted work may help your employees focus better and work more efficiently.
High-impact marketing – Identifylow-budget, high-impact marketing strategies to improve your business. Test one or two new tactics and see which perform best before adding them to your marketing mix. Social media is considered to be an excellent low-cost and low-risk way to promote your business. LinkedIn, Facebook, Twitter, and Instagram are some good platforms which can help you build a social presence and attract the attention of targeted customers.
Business presentations – An effective business presentation can help improve the performance of your business. Learn the essentials of a meaningful business presentation to captivate your audience. You should never overload your presentation with information; instead, keep everything relevant.
Watch trends– It is important to stay current on trends and issues that are happening in your industry and local community.
Influence staff – Focus on motivating your staff because talented and motivated staff members can bring about big improvements in your business. For this, you should take time to learn what motivates your employees to higher levels of performance.
Understand your limits – You need to have a clear idea of your limitations. Knowing your entrepreneurial personality type helps you manage your resources and find help in areas of weakness. This is a major driver to success.
Ask for testimonials – Before buying something, people always look for reviews regarding the product or service. Reviews help customers decide whether they are spending money on quality products and services and whether the product you offer is better than that of your competitors. You can attract more customers by getting reviews from people who have already purchased from you and are happy with their purchase. You need to put your reviews in multiple places, so potential customers are sure to see them. You can also add reviews on your website. You can request your customers to leave reviews on social media or on dedicated review sites.
Update your social media -Social media marketing is important for businesses. In order to market your product through social media, you need to keep your account information updated and accurate. If anything about your business changes, then make those changes in your social media profile also. You must ensure that your website, address, hours, logo, and pictures are all current. You must also regularly post new content on your social media pages. You must post information about new products and sales and show your followers what's new.
Implementing these simple strategies would help maximize your success rate, increase profit margin, and ensure longevity in a competitive marketplace.