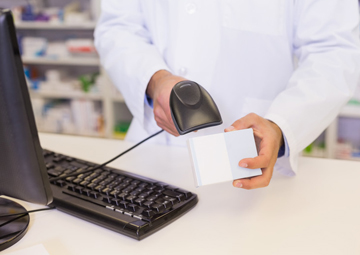 Data entry service is a valuable solution for the clinical trials industry that handles large volume data related to research and clinical trials. EDC (Electronic Data Capture) systems are widely used in this industry and significantly support clinical research, especially for large multi-site trials. EDC has revolutionized data capture and use in the 21st century. It helps to provide efficient data entry, accuracy, better security and secured access to data. Primarily a source of clinical data, EDC systems produce a large amount of operational data too. Other clinical technologies can be integrated with these systems to obtain and feed the operational data into analytics or operational technologies to automate workflows and auto-populate data. EDC data can be used to feed site payment technology and streamline clinical site payments.
The EDC system can be integrated with an automated payment manager. It minimizes human error, and ensures accurate administration of all processes in one central system. There is no need to move from one platform to another.
Other major advantages include the following:
Time and cost savings : Managing payments for multi-site trials involving a number of patients can be really challenging. If each trial site is paid for approved enrolment in the study, patient enrolment, follow-ups, and adverse events it would involve numerous payment checkpoints and the employee in charge would be responsible to keep track of all these manually in the absence of an automated payment manager. Considerable time will have to be invested in reviewing each check point, and it could cost the company tens of thousands of dollars depending on that employee's salary. An automated payment manager can help you avoid such expenses, and the money saved can be used more constructively.
Minimize human error : Clinical trial studies involve transferred funds, which require careful management. Larger studies are more complex to manage. Manual management of the payment process carries the risk of human error, especially when there are numerous payment checkpoints. If errors are overlooked, the study sponsor could lose thousands of dollars and the sites could end up being low paid for their effort. An automated payment manager integrated with the EDC system will help significantly reduce the risk of incorrect distribution of money to the research sites.
Timely electronic payments : Clinical trial sites can receive payment in as little as 30 days, and the money is sent directly to the site's bank account via electronic transfer.
Increased transparency for all site payments : Site payments become more transparent and sites are ensured easy access to all payments at the patient and study level. They receive all necessary backup information. For instance, if a sponsor cuts a check for $15,000, they can be provided the information whether the payment represents the 30-day follow-up for patient A or the 100-day follow-up visit for patient B.
No more manual invoicing : Payments are made automatically once the site completes the required fields in the case report form. Sites need not generate manual invoices for most payments.
Data entry outsourcing companies understand the great advantage of integrating EDC software with other types of software in the clinical trial spectrum. The emergence of open source EDC software and independent standards for characterize and sharing data act as catalysts when it comes to productivity and also help reduce the cost and burden associated with clinical trials. As seen above the benefits of integrating automated payment manager are significant. EDC systems may include automated payment tools as part of a unified system, whereas others may require integrations with a third-party vendor. When choosing a suitable EDC system, ensure that the payment manager is flexible enough to monitor various payment checkpoints involved. Your budget should be adjustable because it will vary from one site to another. In addition, all payment checkpoints, whether remunerated or eligible, must be clearly visible to facilitate review. This will help build trust and satisfaction with the research sites, and encourage them to participate in future trial studies.