While document scanning solutions and other digitization processes are getting more and more relevant for any business, it is also a fact that most firms cannot get rid of paper documents completely. Human resources, legal and accounting departments by nature are very much reliant on paper due to the high levels of information sensitivity. The insurance industry has also been built and sustained around paperwork, since its beginning.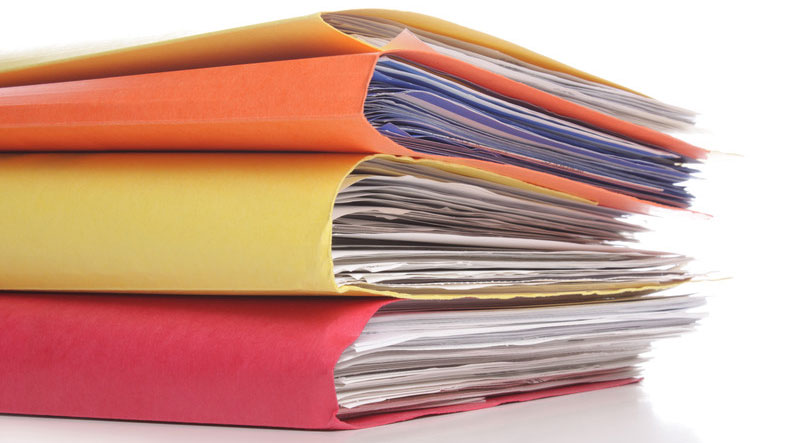 According to a study by Wakefield Research and Infotrends, printed documents are not going away anytime soon. The report showed that:
73% of owners and decision-makers among small to medium-sized businesses, with fewer than 500 employees, print at least four times per day.
Companies spend as much as £20,500 a year on document management processes-to support an average of 5,000 pages printed per month.
The legal, education and healthcare sectors are particularly susceptible to paper waste.
Government Affairs Still Involve Paper Use
Recent news published in California Healthline say that California officials still submit their records to the feds justifying billions in Medicaid spending, on paper format. In a September 5 report from the federal government's chief watchdog, it has been criticized that the nation's largest Medicaid program forces federal officials to sift through thousands of documents by hand rather than sending electronic files. California officials have explained that they use 92 separate computer systems to run their Medicaid program – although they have plans under way to modernize their technology.
Though paper is universally accepted as valid for contracts and other legal documents, and signatures are accepted to a greater degree than any sort of digital signature, it is clear that paper-based processes waste time and money and can increase security risks to a great extent.
With digital files, both the employees and customers can get immediate access to the information, without checking piles of papers. As paper files require manual entry, it can also increase the risk of human error. It has been proven that reducing paperwork can result in improved productivity, enhanced data security and reduced storage space and costs.
Shredding your documents is a great way to protect your personal and financial information. But, what if sensitive documents are not shredded?
Hospital Records Not Shredded Properly, Finds Study
With patient information increasingly maintained in the electronic health record (EHR), paper records are frequently discarded, creating the risk of paper-based privacy breaches. Paperwork containing the personal medical information of hospital patients needs to be maintained safe or must be recycled in a standard way.
A research letter published in JAMA Network shows that not all personal health information will be kept safe in hospital. A team of researchers had recently assessed the presence, amount, and sensitivity of personally identifiable information (PII) and PHI (a subset of PII) found in hospital recycling bins. They noted that clinical notes, summaries, and medical reports were the most frequent type of PII inappropriately discarded. Human error is often the cause of paper-based privacy breaches. To prevent this, researchers recommended that minimizing the printing of documents containing PHI would be a complementary approach.
When it comes to personal banking documents, it is recommended that printed documents should only be kept for a minimal time. It is safer to get rid of them and shred them. Bank eStatements are considered to be more efficient than printing them.
With advanced scanning technologies, organizations can make electronic copies of documents that can be easily stored on a hard drive, server or cloud. Several industries looking for efficiency are also turning to blockchain technology. Achieving the right balance between paper and digital document management processes can also provide a new competitive edge. Outsourced solutions could be a great relief for businesses striving to meet their documentation tasks.