EBooks provide a smart learning experience for students with all the modules available online. It also ensures security of all modules and prevents misuse or wrongful sharing of the modules. EBooks have overpowered print media and academic institutions are increasingly converting and publishing their coursework in the form of EBooks. EBook conversion services specialize in converting printed books into eBooks that are convenient formats for schools, libraries and students that can be shared and used at the same time. This digital transformation is a recent development that makes educational material available to students easily and quickly.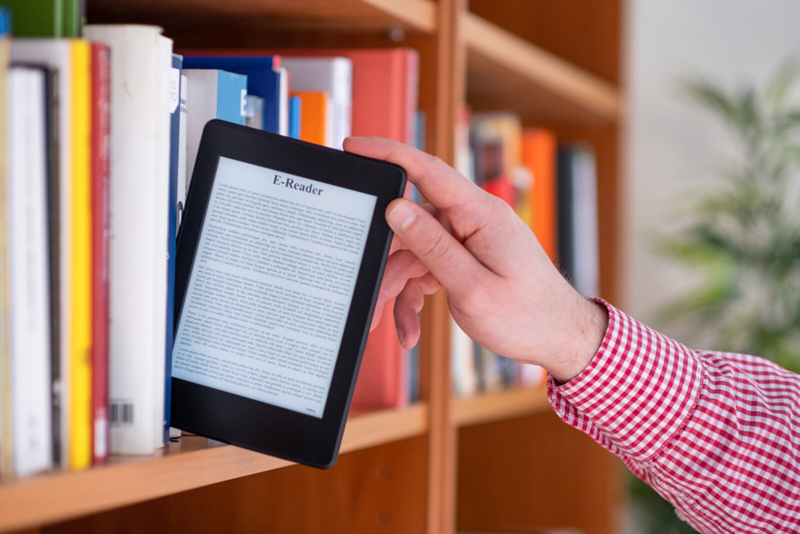 Ebooks in classrooms simplify and enhance the learning experience and makes learning more engaging and interactive. With eBooks, students can actively participate in the learning process instead of listening to a person talking for a long time. Moreover, students need not carry any texts and notes; all they need is a device that includes the entire course material. These digital books can be introduced to students at a very young age, right from kindergarten to university level, ensuring that learning never becomes boring for them. Here are some of the advantages of introducing eBooks in the education sector:
Study from anywhere: EBooks are easier to carry around when compared to printed books; moreover, today everybody owns a smartphone or tablet or laptop that gives access to eBooks. EBooks allow students to refer to their notes and course materials anytime they want instead of carrying multiple books.
Various interactive features: Having the right tools allows students to make notes and access highly important material. EBooks provide various interactive tools like annotations, pen tools, page zoom, search option, read aloud etc that make learning easier. There are other tools also that allow changing the font size and style and adjusting the brightness of the device as per what suits their eyes, and bookmark pages and chapters while the online dictionary helps them to quickly find meanings of words.
Access to offline eBooks: Almost 50 percent of the total population have access to the internet but there are connectivity and network issues that hinder the online learning process. But eBooks provide offline services i.e. the books can be downloaded and saved in the device and viewed at your convenience.
Save printing cost: EBooks need no paperwork. Authors can submit their papers in PDF format and convert them into electronic books. This saves a lot of paper and printing cost and thereby saves the environment.
Augmented reality: Augmented reality (AR) is changing the learning experience and it provides an immersive learning experience to students. AR can transform any normal image into an enhanced 3D image, which the students can view from all angles and all you need is an AR app-enabled device at the image or object, and a computer-generated visual pops up on their screen. The 3D image provides enhanced visuals that make learning more interesting.
Value of edutainment: Ebooks allows including music, animations, videos and audio explanations into the learning module. Students can pause and rewind the video and watch it again. Animations are fun and entertaining and have more retention value. The advantage of video is that it helps in retaining the information fora longer time than reading the same stuff. So, many education institutions are including videos into eBooks that keep the student engaged in the study material.
Access to updated content: Ebooks are easier to update than paperback books. In this way you can ensure that your students have up-to-date information with them at all times. This again saves your reprinting costs.
Better interactive sessions: EBooks for students come with inbuilt quizzes and exercises and ensures that students retain the information that they are reading. EBook assessments can provide instant results, so that students can immediately view the test results. The teacher can also view test results and provide immediate feedback.

From the above points we can understand that eBooks in education can optimize the learning experience and make school more fun and interactive. EBook conversion services offer digital transformation of traditional books into eBooks that help in distance learning for students. The students can learn and submit the assignments through eBooks itself.