Error-free data and business intelligence are vital for making strategic decisions. Business leaders greatly rely on data to make effective decision. But the data available may not be structured or accurate, so it is important to clean the data with the help of data cleansing services. Accurate financial data for instance, allows businesses to analyze their cash flow, costs, profit margins and other business critical metrics. Business data is very important for making business intelligence efforts. Chief financial officers (CFOs) formulate and execute complex strategies with the help of financial data insights. Business intelligence refers to the technologies, applications and practices used for collecting, integrating, analyzing and presenting business information to make better decisions.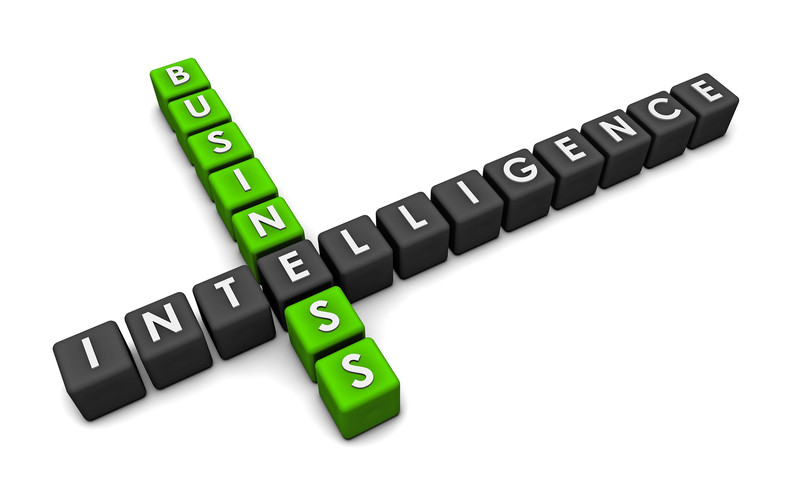 Be Proactive with BI Tools
CFOs are now using BI tools to make more proactive strategies and show financial projection and the growth of the company. Business Intelligence tools also allow integrating financial data with other data to get a clear picture of a company's growth and performance.
Financial data is different from corporate data. Companies have research departments with data experts and IT staffs. If company executives need critical data, they have to work with the research team to compile, process and analyze that data. But this process is time-consuming and accurate results cannot be achieved on time for business leaders to make good decisions. Moreover, financial teams rely on corporate research department to integrate financial data. If CFOs want to compare data, then they will need the cooperation of other teams like sales and marketing and a data scientist. This makes it difficult for CFOs and other experts to make proactive strategies or decisions. But modern businesses are using business intelligence to overcome these shortcomings and with BI it is easier for CFOs to access and work with a range of data.
Different Types of Business Intelligence Tools
BI tools are programs, software, and applications designed to help locate, retrieve, and analyze data. BI tools make management of data easier and help organizations to turn unstructured data into actionable data. Here are five best BI tools:
Zoho Reports: It is a robust solution that helps to integrate data from different sources such as Microsoft Office documents, URL feeds, and databases like MySQL. It helps to blend data using mathematical and statistical formulas and create informative reports. It uses a simple online interface and the function can be used by drag and drop.
Dundas: It is a browser-based BI tool that is designed to be a single tool to transform data into visual data analytics using "granular control over most of the visual design elements." With drag and drop, data files can be used that allows end users to analyze data without involvement from IT. The HTML5 interface allows it to be used across various devices including mobile devices.
Microsoft Power BI: Microsoft provides Power BI, the desktop version of which is downloadable. The company offers a 60-day trial of the software that promises to "connect hundreds of data sources," including Microsoft applications as well as Facebook, Oracle and Sybase. This data can be prepared for subsequent data analysis, and reports can be created quickly and efficiently.
Sisense: This BI tool helps to simplify data analysis with IoT, machine learning and artificial intelligence built into the platform. They claim that users can go from "data to dashboard in just 90 minutes." Their popular clients are GE, Philips, NBC, Fujitsu and Airbus among others.
Tableau Desktop: This software tool does more than make charts – it shows "live visual analytics" using a professional interface with drag and drop option. It allows users to quickly spot the trends in the data. It supports data sources like Microsoft Excel, Google Analytics, Box and PDF files.
Factors to Consider When Choosing a BI Platform
Most of the business intelligence tools come with advanced features that help business leaders or company executives to access and work with data without the help of a data scientist. A well-designed BI platform is easier to work with but not all BI platforms are well constructed. Some BI platforms are complicated and inflexible and may not match the needs of the company. Here are some important factors to consider before finalizing your BI platform.
Identify your company's objectives and specific requirements: Document those and then take advantage of free trial offers, and research BI tool reviews on trusted websites. Don't forget that your requirements may evolve in the future and therefore flexibility of the tool should be on your priority list. Consider how good the provider's customer service and technical support capabilities are to support your present as well as future needs.
Integration options are an important consideration: For BI to have true value, dissimilar data residing in multiple systems must be integrated into the new BI tool. It is very likely that the value and results may be hindered and there may be a slow return on your investment if the tool has limitations or requires heavy development work. The ideal tools are those that have at least 100 connectors, those that are adding more with popular systems, and are as close to "click to connect" as possible.
Look for tools that enable APIs to gather data in real time: You need to have updated information to ensure more efficiency. An automated data refresh capability that allows you to customize and set the dashboard publication schedule would be ideal.
Consider ease of use of the BI tool: A tool that is easy to use can be quickly and systematically adopted into your organization, and this is an important factor that determines your ROI. Drag and drop interfaces are great options that are easy to understand. These present a simple way of connecting to data located on-premise and in the cloud.
Dashboards that are collaborative and easily accessible from any browser: You need dashboards that can be accessed in any operating system via laptop, mobile phone or tablet. A good BI tool will enable you to create user groups and share your reports and dashboards on the basis of assigned parameters.
Customizable dashboards: Consider purchasing business tools that allow easy customization according to your specific needs.
Consider pricing models and vendor commitments: Some BI software vendors provide flexible subscription-based pricing. Others may require annual licenses. Before settling for a vendor, have a clear idea regarding any additional work required such as customizations, integrations, hardware requirements and so on.
Security: Ensure that your BI tool is well-equipped with proper encryption mechanism. There should be mechanisms to control the internal security by assigning user permissions and access controls.
Plan in advance: Try to determine your needs and growth for the next 1 or 2 years. Try to find a BI tool that works with significant functional areas such as financial, marketing, HR, logistics, sales and customer relationship management and so on. The selected tool should allow you to evolve as your needs change.
Business data needs to be standardized and customized, and all data should conform to the industry standards to ensure that it is accurate and easy to understand. A customized BI platform is the ideal solution. A customized BI platform helps manage complex data and works well with structured and unstructured data.
Business Intelligence is now used widely in organizations to make the decision-making process easier. With BI platforms, CFOs can turn into strategic advisors. Properly designed and customized business intelligence tools help to gather, analyze and visualize financial data to get valuable insights. So, it is time for businesses to switch to business intelligence platforms to ensure sustainable business development.
With accurate and well-researched data businesses can gain a competitive advantage. Good quality data and accurate information is essential to derive the desired results. Business leaders make crucial decisions based on relevant information. Many organizations have realized the advantage of data cleansing outsourcing to obtain accurate and actionable data. Organizations that don't wish to invest in in-house data processing tools would find outsourcing an affordable and efficient alternative. Most importantly, they get to work with excellent quality data that facilitates decision making.