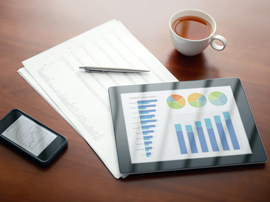 White papers and ebooks are great marketing tools for businesses, and bring real results. Many business organizations are utilizing eBook conversion services to create eBooks that along with whitepapers are provided to customers as downloadable assets. The main advantage of these is that customers receive more detailed information regarding a business's products and services.
Businesses use both white papers and ebooks for promoting business and depending. Demand Gen Report's research shows that that among B2B buyers, 51 percent respondents use content during the research process to decide whether they will buy a product or service. Around 82 percent read white papers, 67 percent downloaded eBooks to help make a purchase decision. eBooks and whitepapers have distinctive purposes, and to optimize the advantages they offer, businesses must be diligent about when to provide a whitepaper and when to provide an eBook.
When to Use EBooks
To provide straight and to-the-point content: Ebook is the ideal option if you want to convey something that is more straightforward and can be easily put across in a concise format, so that readers are quickly able to understand the information. Ebooks also allow you to break down the information into smaller parts for better and clearer understanding.
To engage with your prospects: Ebooks help in enhancing the company's customer engagement strategy. They are great options for customers who are looking for more informal language and building a personal relationship. This will improve customer engagement and retention. Increased engagement leads to increased spending on the part of the customer.
To convey the message using visuals: If you wish to convey a visual message then Ebook is the most suitable solution. It enables you to create effective and creative images that will highlight important information for readers. eBooks are more conversational and along with images, their content will surely attract more views.
When to Use White Paper
To provide detailed report about industry analysis: White papers can be used if you want to convey an in-depth, analytical piece of content. Customers who want more insights from leaders and experts prefer whitepapers.
To educate your audience: Whitepapers are a great tool for establishing your business as a thought leader and helps in educating your audience. Whitepapers can be used for providing detailed information about a certain topic to educate the audience.
To build trust: Whitepapers can be used for building trust with the customers. It helps in providing analytical content and gaining customer trust. It helps your prospects to view your business as a trusted source of information.
Opinions regarding the advantages of whitepapers and eBooks are diverse with many experts debating about the shareability of their content. Now, eBook conversion is easy with many document conversion companies providing services in the industry. Whether eBook or whitepaper, long-form content must be engaging enough to hold the attention of the readers. The content must be easily understandable and simple; it must be useful to people who are reading it.