Today, business leaders are finding new ways to modernize their businesses. Adopting the latest unified communication is one of the ways to modernize the business. Unified communication (UC) solutions integrate all the separate channels into a single digital connection that can be cloud-based for further ease of use. It helps enhance business communication, collaboration as well as productivity. The latest unified communications solutions are of two types – premise-based traditional PBX systems and hosted, cloud-based systems, popularly known as UC-as-a-Service (UCaaS). UCaaS offers greater flexibility and scalability for organizations, as it allows you to easily add or remove users quickly and easily, with less expensive upfront costs than those associated with a physical system.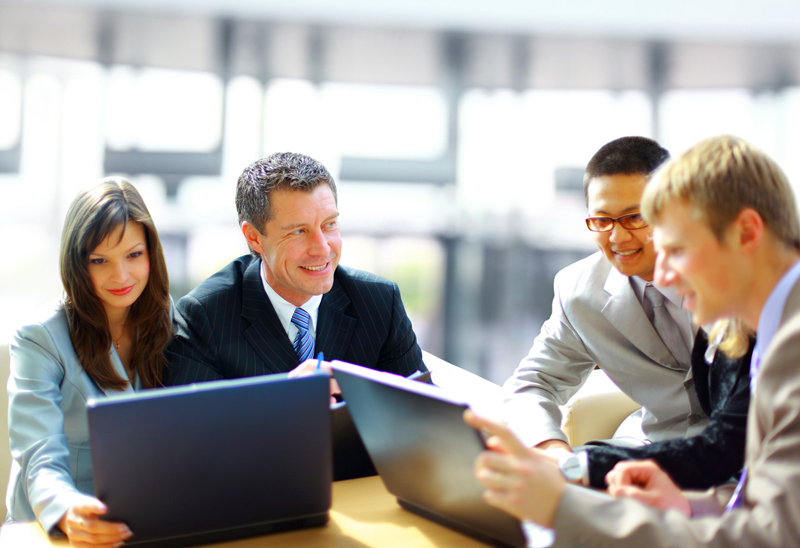 With businesses moving towards digital transformation and technological growth, cloud-based systems are gaining popularity due to low operational expenditures required, and the flexibility and increased business agility they offer.
Another way to modernize business is to digitize the documents (scanning and converting documents in to digital format). If you are doing document scanning task in–house, then consider investing in a high quality scanner. Appropriate scanner can transform  important documents into searchable, easy to store files. These files can then be stored in the cloud; this in turn reduces the costs of physical storage and allows employees to easily access the documents, regardless of location.
Instead of doing document scanning tasks in-house, it is better to outsource it to professional document scanning companies. Such companies will help digitize documents of any dimension, size and shape.
Using the Latest Unified Communications Solutions
Unified communications solutions can streamline collaboration within a business and also with customers. Many businesses still use premise-based UC system, out of uncertainty surrounding new technology. However, UCaaS offers a cutting-edge, tech-savvy alternative. It is hosted in the cloud and has the ability to integrate collaboration features like video conferencing and real time presence. This in turns offers flexibility to workers as it connects all devices through the cloud for seamless collaboration using the best available technology.
UCaaS provides ease of implementation and opportunity for growth.  With UCaaS, it is now very easy to add new employees. It also eliminates the need to purchase more equipment.  In fact, UCaaS is becoming just as popular as premise-based alternatives and over the next three to five years, it is anticipated to dominate the market.
A new study shows that businesses are moving towards remote work and offering increased flexibility to employees. UCaaS helps businesses by bringing a more agile, mobile solution to businesses. It allows workers to stay connected in the workplace communication network even when the workers lead away from their desk phones.
In brief, UCaaS is a cutting-edge alternative to traditional unified communications solutions that provides businesses with the latest technologies to stay ahead of their competitors.
Using Advanced Document Scanning Solutions
Organizations should consider upgrading their document scanning technologies, as it helps save time, reduce error and improve document security. In fact, digital documents offer several advantages including flexibility, remote access, and potentially unlimited storage space in the cloud. High quality document scanning technologies streamline information sharing and expedite review, analysis and deliverable output by digitizing documents. This helps businesses to make more timely decisions.
Nowadays, office scanners come with a wide variety of capabilities and special features.  Businesses of all sizes and industries have to find a model that fits its unique needs. Document scanning solutions offer increased security. They also eliminate the need to physically store documents and thus restrict access to important information by unauthorized parties.
Another good alternative is to outsource to a company that offers reliable document scanning services. With advanced equipment and high-end software, a document scanning company can transform your printed files into the required formats such as TIFF, JPEG, GIF, PDF and others.