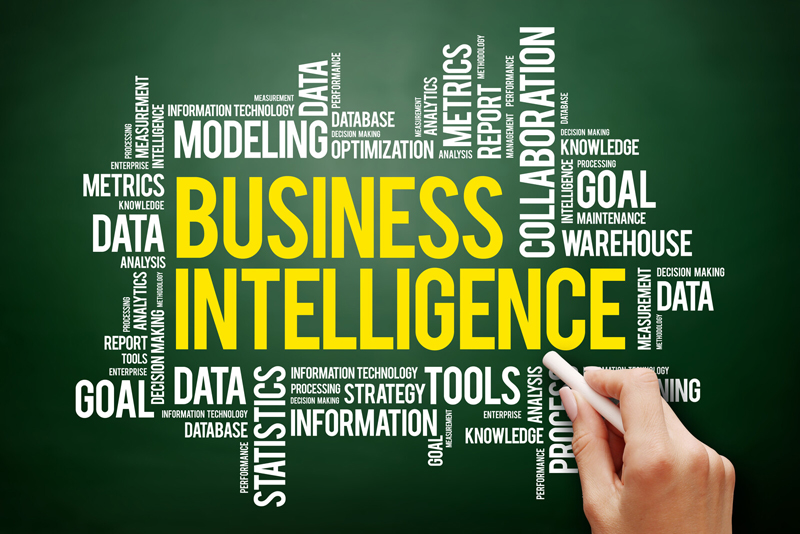 Business leaders greatly rely on error-free data and business intelligence for making effective business decisions. But all these data may not be accurate, so it is important to validate the data with the help of data entry services. Accurate financial data allows businesses to analyze their cash flow, costs, profit margins and other business critical metrics. Business intelligence refers to the technologies, applications and practices used for collecting, integrating, analyzing and presenting business information to make better decisions. It allows access to data that is important for the success of various areas in an organization such as sales, finance, marketing other departments.
Business Intelligence tools and processes are used to collect, organize, visualize and extrapolate data taken from your organization's operations to explore trends and make predictions. Let us consider different types of business tools that are available.
Reporting tools: These help to visualize data in different types of visualizations such as graphs, tables, charts. It is a graphical representation of data. Data manipulation such as drilling down to different semantic layers of data, slicing and dicing of information through sorting and filtering etc which was reserved only for technically experienced data analysts and scientists, can now be done by non-technical end users using an external tool or within an application. In short, it helps to see, analyze, understand, and make critical decisions on data. Izenda's Embedded Analytics is a web-based reporting tool that integrates data into an existing framework and allows data engineers to add data analysis/visualization and reporting tools to their products, but it can also be used as a standalone reporting tool. BOARD is another reporting tool that has the ability to use advanced analytics approach on a single platform. It also offers extensive forecasting, planning and decision support tool to extend your analysis.
Predictive analysis tools: These tools let businesses anticipate potential shifts and make proactive moves even before the market responds. Risks are inevitable for any business but smart businesses minimize their chances of failure. Predictive analytics software such as the one provided by SAP, a leading provider of business intelligence tools, helps leadership teams test theories before trying them in real life. Predictive analysis tools are designed for reporting, analysis, and data visualization. This tool offers Office integration with Excel and PowerPoint and lets you create live presentation and hybrid analytics that connect to on-premises and cloud SAP systems. With better understanding of the risks and challenges involved, businesses are likely to move quickly and confidently, and empower themselves.
Data exploration tools: Some tools can derive data but may not know how to organize it and there are other tools that may not handle data sourcing with as much power as the competition, but they can turn disorderly pools of data into more understandable ones. Data exploration tools allow businesses to model and scrutinize their data through a smarter lens. These come with in-browser tools and self-service portals, such as the one provided by Looker, an innovative software company. Users can obtain the information they are looking for without hassles. Looker provides a data visualization tool that lets users explore their data in any way they want, which means writing a lot of SQL queries for some users, but those interested in generating dashboards and visualizations will still find plenty to work with here as well. It is a more tech-savvy tool with a built-in data modeling language and Git integration to extend and improve SQL-based analysis.
Data cleansing tools: Companies require clean data to work with. Data cleansing tools prepare data sets for analysis. It lets you remove incomplete, duplicate, outdated, and otherwise questionable data points. Smart tools can even fill in the gaps in incomplete entries. Sisense is a tool that urges businesses to clean data thoroughly before depending on insights provided by business intelligence tools. It uses an in-chip architecture to speed up data tasks from ingestion and cleaning to visualization and dashboard construction, which makes it easier to work with large data that might choke the data analytics platform. Clear Analytics is another tool that consolidates data from internal systems, cloud, accounting, CRM, and helps to drag-and-drop that data into Excel. It works with Microsoft Power BI, using Power Query and Power Pivot to clean and model different datasets.
Dashboard tools: Dashboards let you identify relevant information and present data in aclean and easily understandable format. But no business owner wants to spend hours going through spreadsheets. So, a good business intelligence tool is essential to accelerate the decision-making process by highlighting the most relevant data points. Domo is an excellent dashboard tool that lets you accelerate the decision-making process by highlighting the most relevant data points. It is one of the powerful tools that lets you create pie charts, interactive maps, and graphs; build a dashboard that is available on any device, tell a story with your data, and provide access to dashboards from anywhere. It prevents the need for manual labor and lets business owners focus more on their business objectives.
Data is key to the success of any business. Most businesses are digitizing their data with the support of a data entry company. Business intelligence is used by businesses to make the decision-making process easier. Properly designed and customized business intelligence tools help to gather, analyze and visualize business data and glean valuable insights. With accurate and well-researched data, businesses can gain a competitive advantage. It is important to note that excellent data quality and accurate information are essential to derive the desired results.