Several reports say that artificial intelligence (AI) is slowly replacing human workers. Nowadays, most of the companies prefer to work with AI. The reason is that AI helps improve productivity, operational efficiency and accuracy, save time and money by automating and optimizing routine processes and tasks, make faster business decisions, improve quality and safety, avoid mistakes and human error and increase revenue.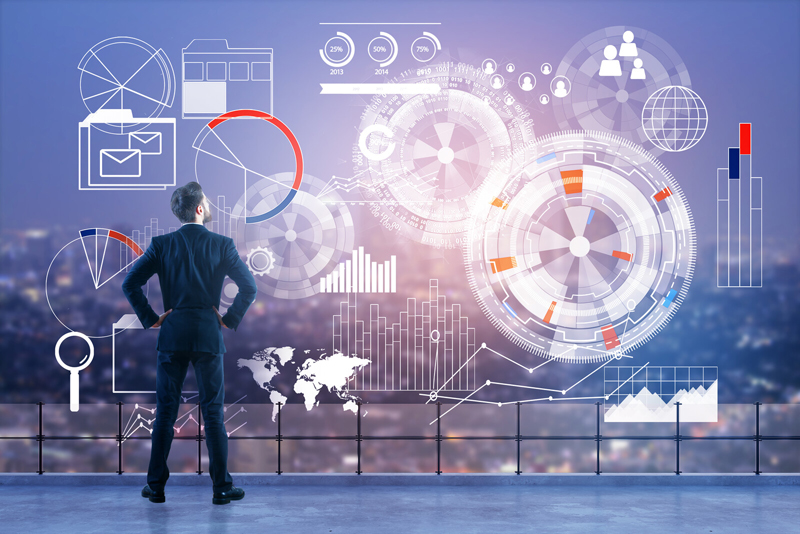 However, several industries are still using human intelligence to get their work done. In many companies, tasks such as data entry, document scanning as well as other tasks are still carried out by humans. Partnering with experienced data entry companies helps convert data in to digital format.
Recent studies show how the impact of artificial intelligence (AI) into the workforce will affect employees, their jobs, and what companies are doing to prepare for this modern world.
The MAPI Foundation (Manufacturers Alliance for Productivity and Innovation) conducted the first study and found that the introduction of AI into the manufacturing value chain will create new hybrid roles, where humans enable machines and AI augments human capabilities.
The second study that was sponsored by Genesys, the global leader in omni channel customer experience and contact center solutions, reveals that jobs in the manufacturing, retail, telemarketing, and data entry space tend to shrink due to AI expansion; however, most respondents said they are not afraid that AI/bots will replace their own jobs within the next 10 years.
In the first study, Robert Atkinson and Stephen Ezell from the Information Technology and Innovation Foundation (ITIF) says that within the next five years, manufacturers will see significant growth in AI through machine vision, intelligent products, machine learning, and cobots within factories and throughout the supply chain. They also added that this will lead to "a myriad of new types of AI-related jobs in manufacturing."
Another survey conducted on US-based manufacturers reveals that nearly three-fourths of manufacturers haven't introduced new types of AI-related jobs into their companies, and only 20% have broadly re-evaluated job roles, titles, levels, and pay scales, in order to attract employees with AI skills.
The survey also reveals that more than 40% of manufacturers have added data scientists or data quality analysts in their work forces and 35% said that they are looking forward to do so within the next five years. In addition, they are creating openings for machine learning engineers or specialists, collaborative robotics specialists and data-quality analysts, and AI solutions programmers/software designers.
Stephen Gold, president of the MAPI Foundation said that, "manufacturing is already facing a working shortage and advanced technologies create additional technical and workforce challenges to find and retain talent with the necessary digital skills." He also added that "companies that acquire and cultivate new digital-related skills will have a distinct advantage as AI reshapes the industry, including identifying new roles for AI-focused jobs, such as leading AI strategy and supervising implementations."
The report offers a few recommendations for business leaders as they integrate new AI-related strategies and technologies.
Build a team to drive digital transformation in the enterprise
Define an "AI governing coalition" for AI transformation
Evaluate AI and workforce transformation readiness
Set measurable objectives for digital and AI transformation
Redefine digital and physical product innovation processes
Over invest in communication for change management
However, AI won't be able to take over all the jobs that humans do. According to Information technology & Innovation Foundation, AI and automation will not replace people; instead, it will combine their capabilities in new ways to create new forms of value and new opportunities. In fact, certain tasks require human creativity, intelligence, understanding and experiences. Many organizations are still relying on humans to get their work done. Instead of worrying about job losses, executives should allow AI and machine learning to take over repetitive tasks and humans should spend more time with higher-level tasks. In order to cope up with AI, the employees entering the workforce today will have to be adaptable. They will have to be hungry for knowledge and committed to continuing education, whether by attending conferences, reading books, consuming podcasts or taking traditional advanced degrees. In addition, workers will need to develop technical skills and keep those skills updated as technology moves forward.
In the second survey, 1,001 employed Americans across industries were asked to select the three jobs that are most likely to be replaced by AI. These tasks include accountant or tax preparer, data entry staff, food service, insurance underwriters, manufacturing, paralegal, pharmacist, retail or checkout clerk, telemarketer, transportation or driver and other. The result was that U.S. employees working in education and training sectors as well as those working as doctors or nurses or caregivers were the least afraid that AI/bots will replace their jobs within the next 10 years. However, the employees working in the media industry and those with assembly line/manufacturing jobs were the most concerned.
Human resources employees are worried that data entry and retail/checkout jobs are the most likely to be replaced by AI and equally at risk.
However, many jobs still need a human mind to produce satisfactory results. Even though the human resources employees who participated in the Genesys survey identified that data entry and retail/checkout jobs are the most likely to be replaced by AI and equally at risk, they are confident in their skill set and believe that AI cannot take over all jobs. The survey report shows that 52% expressed confidence in their skill set for competing in the AI-enabled workplace and an equal 52% said they don't feel that AI has impacted their jobs.
If you want to get your data entry tasks done, then partner with a professional data entry company. A reliable data entry service provider can provide speedy and accurate services, with fully dedicated data entry professionals and updated technologies.