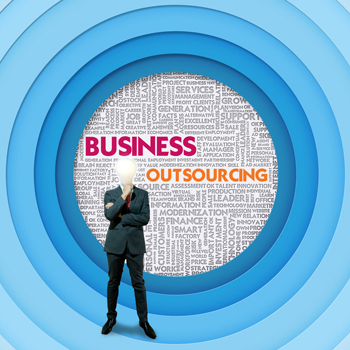 Small businesses usually have limited resources. They make the decision to outsource if they need short-term assistance or are considering taking on a new project. Moving out parts of the business can be a difficult decision, but going by some important considerations can help make the most out of the business process outsourcing (BPO) decision.
Spot the Requirements: While considering the task to outsource, select the one that might take long hours to complete due to complexity of tasks or due to the lack of adequate employees. Tasks can be supporting or core ones, depending on the company. Basic task may include photocopying, document scanning, or data entry whereas core activities may include IT support, accounting, hiring or even sales. Outsourcing to experts allows you to manage your work at strategic level while freeing your time to grow your business.
Security of Business Critical Data: Outsourcing companies are given access to critical business data and employee information, while retaining or transferring data. Business owners should take adequate measures to maintain the confidentiality and security of such information to avoid unauthorized access.
Assign New Vendors to Small Projects: Usually vendor selection should be done after checking the track records, ensuring cultural compatibility, and asking references. Even so, it is not wise to assign a larger and complicated task to the vendor, right from the starting phase itself. It is better to assign them with a modest task to monitor their performance before assigning them with core business jobs.
Accept Vendor Ideas that are Positive: While discussing the project ideas with the vendor, don't hesitate to ask for their advice. As they have experience on working with similar clients, they will have ideas on how to make the system more efficient.
Consider Outsourcing as an Opportunity: Consider outsourcing as an alternative to reduce risks and save time. Business owners or leaders hardly have any time to stay updated with latest in technology and changes in labor codes. Let your service provider take the responsibility of keeping an eye on the latest market trends and technological advancements, so that it can be reflected in the services provided.
Finding the right partner is the most critical part in outsourcing. There is an extensive array of choices – freelancers, online outsourcers, BPO companies, and so on. Selection of the right vendor should be done based on your business needs and the nature of your project. Ensure they have experience in handling similar projects – check with their clientele if possible.