A recent report in the New York Times points out that the federal government has failed to ensure that electronic health records have adequate safeguards to prevent medical billing fraud. The results of an audit covering 864 hospitals that received Medicare incentive payments by HHS' Office of Inspector General last December showed that only about one quarter of the hospitals had adopted policies on the improper use of copy-and-paste functions within EHR systems.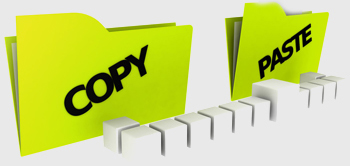 The Control-C – Control-V function or simply, the copy and paste function, invites fraudulent activities in EHR. The improper use of EHR copy-and-paste functions is leading to:
Fraudulent billing
Wrong entries in patient records
Improper patient care
Copy-paste issues that are causing concern include:
The physician copies more information than in necessary, which makes it difficult to other providers to make out what the patient's current issue is and what issues listed have already been dealt with
The copying of information from one patient's record to another. This can lead to improper care and HIPAA violations
Doctors and hospitals cab use the technology to "upcode", or charge for services that were not provided
If the copied information has errors, these may go unnoticed by other physicians treating the patient leading to improper diagnosis, treatment and finally malpractice lawsuits
When the patient's record contains wrong information, it results in serious medical coding and billing errors, payer audits and lawsuits
The technology, if properly used, allows information to be quickly copied from one document to another, thus reducing doctor's time on inputting patient data. However, as healthcare facilities are being pushed to digitalize medical records before the 2015 deadline, many clinicians are copy-pasting information from one file to another to save time. This could be the only way they can meet increased electronic documentation demands, say experts.
However, Medicare officials have stated that preventing fraud is "a top priority". They are working to create proper standards for ensuring accuracy in electronic health records to ensure that patients get the care they need and at the same time prevent fraud waste and abuse in the system.